03.24.13
Gemini version available ♊︎
Image via SCALE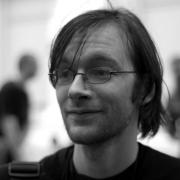 Summary: Dr. Matthew Garrett explains that not Microsoft's imposition of UEFI but Samsung itself is to blame for the bad name Linux got from a recent technical cockup
"The problem with Samsung laptops bricking themselves turned out to be down to the UEFI variable store becoming more than 50% full and Samsung's firmware being dreadful," Matthew Garrett wrote after he had defended UEFI Restricted Boot. It is rather embarrassing for the UK that support for UEFI or Microsoft apologism comes from him. This news was noted by this London based site:
In a blog post describing the use of UEFI variables for debugging purposes, Matthew Garrett mentions that the memory for UEFI variables being filled up by more than fifty per cent is thought to be the reason why Samsung notebooks will no longer boot and may require repair in certain conditions – for example after starting some Linux distributions with UEFI, or after executing a Windows test program that stores information in the UEFI firmware. The Linux kernel developer and UEFI specialist investigated why even booting some Linux distributions can sometimes cause device failure and has written a Windows program that will brick certain Samsung notebooks.
Here is another British article:
Former Red Hatter Matthew Garrett, who cleared Linux's name when the open-source kernel appeared to cause shiny new Samsung laptops to destroy themselves, has offered a survival guide to avoid similar catastrophes.

Nebula programmer Garrett this week warned that Samsung laptops may brick themselves if the computer's UEFI firmware variable storage space is more than 50 per cent full.

The firmware is the first thing that executes when the computer is switched on; its job is to power up the hardware and start the operating system, be it a Linux distro, Windows, Mac OS X, BSD or alternatives. But if the Samsung UEFI firmware's variable storage is less than half empty, apparently the machine will end up refusing to start. The trigger? "Writing a crash dump to the NVRAM [non-volatile random access memory]," Garrett said.
Let's remind ourselves why UEFI was used there in the first place. It was Microsoft's idea and it has given some GNU/Linux users a bricked computer. It gave many others a hard time and gave GNU/Linux a bad name. Microsoft executives must be laughing deep inside. Nobody filed a complaint against them. Once again they get away with it.
UEFI has become somewhat symbolic of the power Microsoft got over OEMs, even when people are fed up with the latest versions of Windows and OEMs explore their possibilities with GNU/Linux. To play by Microsoft's rules is to handicap our own judgment and to perpetuate the power play of thuggish executives inside the software monopolist. █
Permalink

Send this to a friend