10.07.13
Gemini version available ♊︎
Don't mistake hens for eggs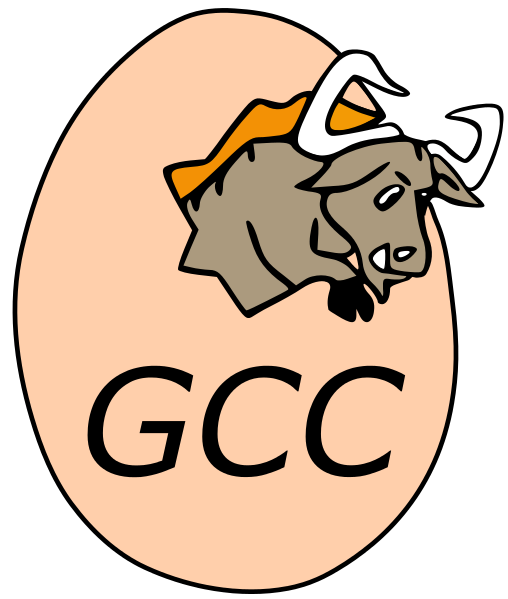 Summary: Remarks on crediting the Linux project rather than the GNU project for what's clearly the success of the latter (preceding Linux by 8 or so years)
HAVING spent the past week or so collecting positive GNU/Linux stories, I could not help but notice that nobody — almost nobody at all — even bothers to mention the GNU project. It's the project which Linux essentially came from or got famous through.
Introductions to Linux tend to leave out the "GNU" [1] almost as though the "Linux way" [2] simply means not the equivalent of "UNIX way" but UNIX without all the software tool that GNU developers had replicated one by one for 8 years before Linux even existed. This is unjust. It's "Linux" which gets the credit for going out to space (more along those lines in [3]), even though it's usually Debian GNU/Linux that gets deployed outside of Earth after Windows failure. For the uninitiated, Windows failed ISS by catching malware. GNU/Linux does not have such issues [4] and it's mostly –if ever — used for detecting and analysing malware [5]. Academics and even part-time Mac users choose GNU/Linux for technical advantages [6,7] and for some it is clear that GNU/Linux has won [8], with more people willing to give it a try [9].
Don't let marketing people twist the success of the GNU project as a success of "Linux" (as in the kernel). This is definitely deceiving and it helps distract people from the philosophy that the operating system really came from, driving us further away from the goals.
Users may not care about "ideological camps" [9], but this is about the name, not the ideology, which users will be free to explore or ignore. GNU Hurd 0.5 is out now [10] (it predates Linux) and the Free Software Awards are still showing that there is more to GNU/Linux than Linux [12]. Glyn Moody recalls the early days of GNU [13] as it's the 30th anniversary of the project [14] and the FSF, the steward of GNU, is hiring [15]. While the GNU project is three decades old [16,17], Software Freedom Day is only a decade old [18], and the GPL, a cornerstone of GNU which Linux embraced after being proprietary, is still proving to be popular [19], just like the software itself [20].
Don't buy the media hype. The revolution came from GNU, not Linux. █
Related/contextual items from the news:
As most of you that are regular visitors to this site know, we not only write about Linux (opinions, tutorials and reviews) but we offer comprehensive training that can take anyone from a complete "Linux newbie" to someone who is prepared for their Linux Professional Institute Certification Exam as well as a career in the industry.

No, Planetary Resource isn't kidding. It's working on using Linux, open-source software, and commercial off-the-shelf hardware to build the first robotic asteroid miners.

Jack Wallen believes Linux is more secure than other platforms, but it's only as secure as the packages installed.

Getting infected by malware is easy. You just have to open a suspicious file, or visit a malicious website, and boom, your computer is infected. On the other hand, analyzing and reverse engineering malware is a much difficult task that only experts can do with specialized tools. If you are one of those who are curious about how malware works, there is a Linux distro that comes with all the necessary tools for you to analyze malware.

I still use Linux on my main PC because I enjoy the flexibility and power it offers.

That's a big deal. In August, Jon Peddie Research predicted that Bohemia's ARMA III would drive more than $800 million in PC hardware sales all by itself, and JPR estimates the total market for PC gaming hardware to hit nearly $18 billion in 2013. That's a lot of quarters, and it's all funneled toward Windows machines.

We have all been there. Our first attempt at Linux. And we have all forgotten it. The human mind does a wonderful trick of glossing over less glamorous details, forgetting boring ones, heightening trauma and success, making us believe that our journey to becoming special, i.e. Linux users, was a fairly trivial man-it-up ordeal. We have long lost the touch with reality, which is, most people have no darn clue about operating systems, especially not one named Linux.

It's hard for new users to understand the perspective and ideological camps behind free and open source software because there is nothing else like it in the world. Insisting that someone adapt immediately to the ideals put forth by FOSS is, in my opinion, an unrealistic expectation. When someone is new to a group or community, demanding they adhere to a set of rules they don't understand can be overwhelming. In my opinion, a welcoming stance from the community members followed by a path of self discovery is what develops new users into the strongest supporters of free and open source software.

GNU Hurd has been hailed as the replacement for Linux kernel and 16 years later the developers have managed to release yet another update, 0.5.

The Free Software Foundation (FSF) and the GNU Project today announced the opening of nominations for the 16th annual Free Software Awards.

The first announcement about the GNU project appeared in September of that year, beginning Stallman's long journey to recreate the community of hackers he had found then lost at MIT.

Just one day after the celebrated GNOME 3.10 release came the first updates. Mutter, Mutter Wayland, and GNOME Shell were updated today to fix some undetected bugs in the release yesterday. On top of the release, Gnomers will be celebrating the thirtieth anniversary of the GNU operating system.

The Free Software Foundation (FSF), a Boston-based 501(c)(3) charity with a worldwide mission to protect freedoms critical to the computer-using public, seeks a full-time senior systems administrator.

The ideal candidate will be a well-rounded GNU/Linux systems administrator who enjoys learning and problem-solving. (S)he will be familiar with the free software community and how it works, and will be more interested in making a substantial contribution to software freedom and having employment consistent with ethical ideals than obtaining the highest salary.
Permalink

Send this to a friend