10.20.15
Gemini version available ♊︎
Target: Manchester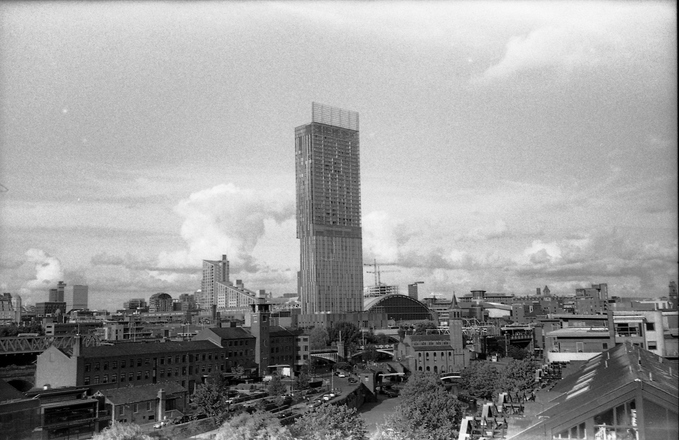 Summary: An aggressive effort to infiltrate our servers (125,000 times in one day, peaking at particular hours) considerably slowed down the Web site, in spite of overzealous filtering
Negative publicity is something that EPO (as in its management) simply cannot tolerate. Remember how negative paragraphs got removed from news articles after payments from the EPO.
Techrights has, a few times over the years*, come under attacks from numerous entities but at no point in its entire history has it come under the same sorts of attack it must deal with whilst writing about EPO abuses. We suspect there may be a strong correlation between the covered subjects and the willingness to silence the coverage. Almost 80% of our articles are about patents nowadays.
"In our eyes, it was always likely to have been someone connected to the EPO or someone who works there."Yesterday, as some people with special interest in the EPO told us, the site became unavailable. The volume of attacks on Techrights had gone up at around 11AM (G.M.T.) and at some point it doubled to around 50% of all traffic (it was around 25% of the traffic at 11AM). Brute force was being used to overcome our increasingly sophisticated filters, computationally trained and improved after previous such attacks.
Media articles coming from Germany correctly accuse the EPO of all sorts of things (and they cite Techrights), but all of them fail to mention that the EPO banned the whole site (for the first time ever). This in its own right is quite a scandalous thing. This kind of censorship we know about for sure, but we cannot confirm EPO role in the cyber-attacks. Some legitimate visitors (IP addresses) may accidentally get banned (barred from accessing Techrights) because the server is aggressively filtering traffic right now, in an effort to block the cracking attempts. We may have managed to drive away the attacker/s.
Of relevance to this issue are a few older article. Recall when SUEPO came under DDOS attacks (after and before SUEPO E-mails got altogether censored, meaning that a silencing campaign against unions was already well under way). Recall that Techrights came under DDOS attacks at around the same time (an especially sensitive time), leading to reasonable speculations. In our eyes, it was always likely to have been somebody connected to the EPO or someone who works there. For reasons explained here before, without legal action which compels law enforcement to check routers and zombie PCs (botnets), it is hard to know with high enough degree of certainty who commanders and orchestrates all this (the botmaster or script kiddie).
Let us assume that it's a deterrence tactic (against the author/Webmaster/system administrator), or an effort to make it harder for people to access the Web site. Looking back at this nuisance, which started late last year, first was potentially an attack on the Web site (to no avail because my daytime job involves dealing with exactly these types of scenarios and we patiently fought back by filtering any attacks), then blocking the entire site (Office-wide), which makes one wonder what can come next, given that EPO staff can still access the site (off duty).
It has been extremely hard to report abuse about the source of yesterday's attacks on Techrights because the hosting is provided by rogue domain with rogue SSL certificates (or none). It's incredibly hard to obtain contact details. This was a European cluster that attacked the site. Most of the cracking attempts against Techrights come from this same cluster of machines (with IP pool in Spain); we are talking about exceptionally frequent cracking attempts against the CMS (many hundreds of times per minute) and this bypasses caches and other basic defenses. If Techrights was ever forced into a CDN for supposed protection, no doubt there would be no true privacy for visitors. Without filtering, about one quarter of the traffic in Techrights would be cracking attempts, slowing the site down or taking it down for considerably long periods of time (not just seconds). Wonder who's doing it? We sure wonder, but as people who do this for a living can tell, it's a hard question to answer, especially without access to servers and probably a warrant to legally delve into them.
If these attacks ultimately just try to hijack and deface the site (or obtain a list of visitors), then they aren't doing a very professional job. These must be just brute force login attempts — many attempts at cracking, perhaps with a common passwords dictionary. Because it's done with brute force (as long as the server can still respond), it induces very high load, as a side effect; hence the server issues. This is similar to what SUEPO reported earlier this year, whereupon it filed a complaint with the authorities. █
___
* The first time it happened we lost our Web host and the site was left orphaned, because the Web host was unable and unwilling to help us cope with a DDOS attack on a shared server.
Permalink

Send this to a friend