01.14.16
Gemini version available ♊︎
Publicado en Deception, Free/Libre Software, Microsoft at 7:45 am por el Dr. Roy Schestowitz
Una nueva clase del caballo de Troya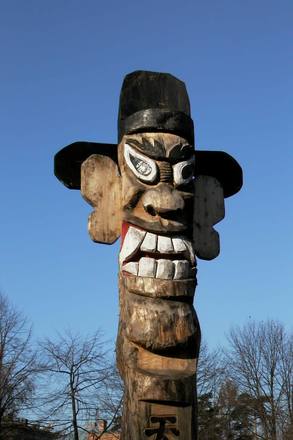 Sumario: Abraza, extiende y extingue (E.E.E.) tácticas que todavía siguen siendo usadas en un esfuerzo de poner el código proprietario de Microsoft (con puertas tráseras) y sus formatos propietarios (candado de Microsoft) dentro de la competencia.
Hace un año escribimos acerca de la adqusición de Revolution Analytics por parte de Microsoft. Microsoft está comprando partes de la academia (recuerdén Moodle), trayéndoles al campo proprietario. R estará MUERTO pronto. No será lo que solía ser. ABRAZA, EXTIENDE y EXTINGUE (E.E.E.) trabaja de esta manera, así que más tarde removerán los bits que no son de Microsot, incluyendo formatos/estándares neutrales.
Muchos del las redes amigables a Microsoft escribierón acerca E.E.E [1, 2, 3, 4, 5, 6, 7, 8]. ¿Qué bueno es ¨LIBRE y ABIERTO¨ (para citar a IDG cuando trabaja en un stack proprietari con puertas traseras? Esto es E.E.E. en acción realmente (ahora en fase uno, el ¨ABRAZA¨). Simplemente mira quien está escribiendo acerca de esto [1, 2, 3, 4]. Muchos FANS de Microsoft. El vociferoso fan de Microsoft Tim Anderson trató de añadirle un ángulo de Linux:
Microsoft a puesto al público el Sérvidor R – para análisis estadísticos usando el lenguaje R – basado en software de Revolution Analytics, una compañía comprada por el gigante en Abril de 2015

Lo que solía ser una distribucion de R ahora llamada ¨Microsoft R Abierta¨, que es destinada para Windows, SUSE Linux, y Red Hat Linux.
Lo que solía ser de FOSS y GNU/Linux ha sido efectivamente secuestrada por Microsoft. ¿Cuáles de los de arriba la gente piensa que Microsoft recomendará? Microsoft sigue ARRIMANDO SU CÓDIGO PROPRIETARIO en GNU/Linux no por que ayuda otras plataformas pero por que está TRATANDO DE DOMINAR OTRAS PLATAFORMAS, potencialmente DESTRUYÉNDOLAS a voluntad. Un artículo de Steven J. Vaughan-Nichols dice ¨Microsoft abre la JavaScript engine de su web browser Edge, planea modificarla para Linux¨, pero ¿GNU/Linux necesita esto? Esto es un esfuerzo para EXTINGUIR otras JavaScript engines que al presente son FOSS y no controladas por Microsoft. (Ese es su objetivo controlar todo en todo el mundo). Hemos escrito acerca de esto anteriormente y considerado ¨disfrazado de abierto¨ por que el todo permanece proprietario. Microsoft está jugando con nuestras percepciones. La misma jugada fué alabada por Microsoft Emil, sitios amigables to Microsoft, así como sitios que abrogan por Microsoft.
"Microsoft está jugando con nuestras percepciones."Microfot no esta jugando amablemente aquí y el CODIGO NO ES SEGURO. Todavía otro serio hueco ha sido encontrado [1] en Vista 10, el que es promovido como ¨ABIERTO¨ (si ABIERTO a la NSA y cualquier agencia gubernamental que se los pida) usando a Chakra (no la GNU/Linux distribución, Microsft sólo está SECUESTRANDO nombres de otros projectos FOSS de nuevo, simplemente como VistA or OpenOffice). Microsoft Emil [2] y otros ahora están tratando de presionar al pueblo de adoptar el SYSTEMA OPERATIVO FAVORITO DE LA NSA (Vista 10) usando el alarmismo de ¨seguridad¨, así como Microsoft está abandonando sus propios browsers EXCEPTO el último y más HÓSTIL PARA LA PRIVACIDAD (propietario con disfraz de open por medio de ´Chakra´). █
Related/contextual items from the news:
Microsoft reckons no one is actively exploiting the security vulnerabilities addressed in this month's patch bundle, but it's only a matter of time before criminals reverse-engineer the updates and target them.

Microsoft today ended support for old versions of Internet Explorer, including IE8, IE9, and IE10, as well as Windows 8. For the browsers, the company has also released a final patch (KB3123303) that includes the latest cumulative security updates and an "End of Life" upgrade notification.
Permalink

Send this to a friend