10.03.16
Gemini version available ♊︎
The demise of software patents everywhere, in slow motion…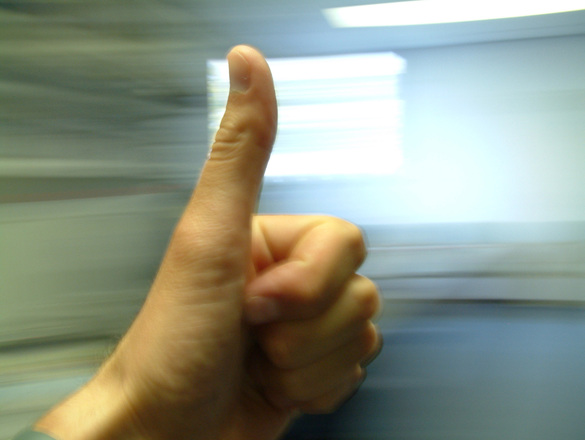 Summary: The industry formed around the patenting of algorithms is suffering a rapid decline, as people everywhere realise that software patents in the US are worthless, even if they are somehow granted in the first place
THE TRANSITION into a software patents-free US is costing a lot of money to patent law firms all the around the world. They have become accustomed to telling clients to pursue US patents on software, but this doesn't work anymore. These clients know a little better, in spite of misleading and selective 'analyses' from patent law firms.
Following the lines of pro-software patents blogs like "Bilski Blog", the "Section 101 Blog" attempts to perpetuate the illusion of software patents potency in the US, soon to be cited by Bastian Best, who promotes software patents in Europe. Almost 3 weeks later these people are still obsessing about McRO — or about one single patent — obviously while ignoring the latest CAFC decisions because these weaken their case. We wrote about it yesterday (almost nobody else wrote about, much as we predicted because of cherry-picking, or lies by omission). Professor Dennis Crouch wrote about it yesterday as well. To quote:
The big news from Intellectual Ventures v. Symantec (Fed. Cir. 2016) is not that the court found IV's content identification system patents invalid as claiming ineligible subject matter. (Although that did happen). Rather, the big event is Judge Mayer's concurring opinion that makes "make two points: (1) patents constricting the essential channels of online communication run afoul of the First Amendment; and (2) claims directed to software implemented on a generic computer are categorically not eligible for patent."

[...]

Declaring that software implemented on a generic computer falls outside of section 101 would provide much-needed clarity and consistency in our approach to patent eligibility.
This decision cites even Microsoft. It's one of the large majority of decisions which show that CAFC is still very hostile towards software patents (more so than district courts), thanks to SCOTUS (notably the Alice decision).
Alice is causing layoffs and shutdowns of patent law firms that depend on software patents or the perception that they're worth something, as covered here a month ago (high profile examples). Here we have a new example of this (often a blog that promotes software patents). One attorney moves from software patents to actual development of software and Benjamin Henrion told him last night "welcome back to software development."
The explanation for this move is as follows:
The US Supreme Court issued a decision, in Alice, that has (perhaps unintentionally) granted US patent examiners and the lower courts effective carte blanche to reject claims to any computer-implemented invention they do not like the look or smell of. In around 2010, IP Australia decided that it was time to crack down on claims directed to certain computer-implemented business methods, and created a monster that ultimately resulted in the decision of a Full Bench of the Federal Court of Australia in the RPL Central case and similarly rendered a broader range of subject matter effectively unpatentable. More recently, the Australian Government's Productivity Commission published a draft report in its enquiry into Intellectual Property Arrangements which contained a recommendation 'to explicitly exclude business methods and software from being patentable subject matter' in Australia.

Do I think that all computer-implemented innovations should be patentable? No. Are there still many software-based inventions that remain patentable despite the recent developments? Yes, of course there are. Do I think that the pendulum has swung too far against patent-eligibility in the US and Australia? Well, yes, I do. But what I think about all this is not really the issue right now.

The fact is that, rightly or wrongly, the law has shifted, and as a result the nature and value of advice that I provide to clients in the software space has changed as a result. I simply cannot add value to businesses in this area that I could when the boundaries of patent-eligibility were clearer and more stable. Whether I think it should be this way or not, the end result is still that my skills, knowledge and experience are now under-utilised as a patent attorney. Aside from anything else, this is highly demotivating, and I have come to believe that my talents might be put to better use elsewhere.

Or, to put it more bluntly, what is the point of me if the things I do best are of limited value to clients?
"Based on EPO insiders, they now allow patenting of software as long as it's combined with something (like a car in this case)."Well, maybe they just realise that they lie to the public and to clients, and they have a guilty conscience over it. That's what we have been saying for years. The world needs more software development, not more software patents. It needs more development and innovation, not more protectionism and lawsuits.
The above alludes to the situation in Australia, where patents are not worth that much because of the small population size and hence US patents are often pursued. This morning in the Indian press we have some articles [1, 2] that speaks of a company called Rivigo, which is pursing software patents in the US. To quote: "Rivigo has developed algorithms that deal with managing fuel efficiency and pilferage, availability of drivers in the relay system, and loading plans to help reduce damages to products carried by its trucks."
"It often feels like the only way to get something out of software patents is to go to Texas — something which even BlackBerry (Canadian) has begun doing."Well, the company went to the US to patent software because these patents are not permitted in India, but such patent would be invalided by courts or boards in the US as well, especially because of Alice. Just because the USPTO (or Battistelli's EPO for that matter) accept some application doesn't mean the claimed invention is novel and innovative. Based on EPO insiders, they now allow patenting of software as long as it's combined with something (like a car in this case). The courts wouldn't quite fall for it and therefore it seems safe to say that software patents everywhere are just a slowly-imploding bubble.
Also mentioned yesterday was this case against Apple down in Texas (we last wrote about the corrupt Texas courts yesterday). It often feels like the only way to get something out of software patents is to go to Texas — something which even BlackBerry (Canadian) has begun doing. █
Permalink

Send this to a friend