10.25.21
Gemini version available ♊︎
Series parts:
Microsoft GitHub Exposé — Part II — The Campaign Against GPL Compliance and War on Copyleft Enforcement
YOU ARE HERE ☞ A Story of Plagiarism and Likely Securities Fraud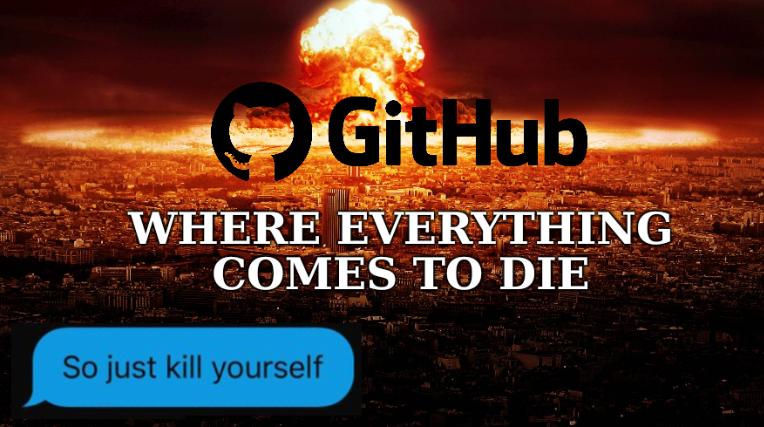 It's a real text message from a manager
Summary: Today we tread slowly and take another step ahead, revealing the nature of only some among many problems that GitHub and Microsoft are hiding from the general public (to the point of spiking media reports)
THE first two parts of this series were mostly introductory and did not yet delve into the 'meat' of the series. We've already dropped some hints in the form of teasers, but we'll try to keep issues partitioned and compartmentalised for the different aspects to be easily digestible, easier to follow and comprehend.
"GitHub is in effect a censorship platform that selectively removes people and projects."The motivation of the series and the take-home message is, people should escape GitHub. The sooner, the better. It's never "too late". As this new comment shows, Microsoft seem to be silently killing projects and nobody is talking about it. They're being killed either for Microsoft or for Microsoft's partners. GitHub is in effect a censorship platform that selectively removes people and projects. It's all about Microsoft's interests (financial, political, even personal). It's about domination, both over particular races and over women — a subject we'll get to much later in this series.
Before we proceed to internal stories and communications, here's an overview of things to be covered in the next few parts.
GitHub's CEO, Nat Friedman, is a friend of Alex Graveley (Team Mono), who has been put in a position of control inside a GPL violations machine, Copilot. "What's alarming about this is Nat Friedman is well-aware of Alex's character," someone has told us, "yet [Friedman] put him in charge of the architecture and product engineering for Github Copilot and Codespaces."
Friedman was warned in advance, but he chose to ignore the warnings.
"Alex's reputation precedes him," we've learned, "but I reached out to Nat a few months before this hire to make him aware of how Alex had treated me in hopes he would be a voice of reason for Alex. "Alex has changed" is not an excuse."
Yet worse, as we shall explain later, there may be securities fraud. "From what Alex told me," a source had told us, "the original plan was for Alex to develop Copilot independently with Nat's product guidance and Github would acquire the company."
That's misuse of Microsoft shareholders' money, in effect passing a lot of money to a friend. This part of the transaction merits its own lengthy discussion.
Another part will deal with plagiarism; maybe we should not be surprised that someone who encourages GPL violations ('perfumed' as "AI" or "ML") was in fact plagiarising and making money at the backs of other people's work. This also helps explain what brings such people to Microsoft, a company so notorious for this kind of behaviour.
There are many more issues to be covered, so we expect at least 20 parts in total. █
Permalink

Send this to a friend