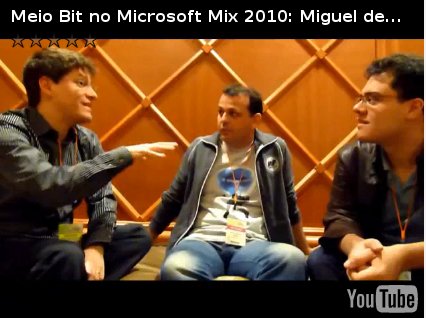 Summary: Suggestion that the Microsoft-stuffed VMware may want to just chew Mono and neglect/spit out the rest of SUSE; more news from Oracle and SCO, which help not at all on the patent/copyright front
DUE TO the problems with Mono dangers becoming widespread knowledge, Mono has earned its deserved "perception issue". Mono as a dependency in any piece of software is a deterrent, not a feature. No wonder a Mono booster posts another face-saving article ("Mono mythbusting") right now, adding to Novell's AstroTurfing in this site (from Novell IP addresses). They desperately try to shoot the messenger (including yours truly) and sell the illusion of .NET being the best thing since sliced bread.
Those
former Microsoft executives
who plan to buy SUSE [
1
,
2
,
3
,
4
,
5
,
6
,
7
] (
here is another article that we missed
) are
said to be interested in it because of Mono
(maybe the older headline was
"VMWare wants Novell for Mono, not Linux"
because that's how it appears in
Tux Machines
, which does not modify headlines although Google cache does not display it that way). From the new article which claims this we learn that:
The Wall Street Journal reports that VMware is going to buy SuSE Linux from Novell. What, exactly, that would leave Novell, I can't really say. But I think I know exactly why VMware wants SuSE, and it's got very little to do with actual Linux. It's not about the Linux so much as it is about the Mono.

You see, VMware has Microsoft squarely in its sights. The current game plan for the company is to grab up frameworks and supporting infrastructure to allow VMware to squeeze platform players out of the equation. The biggest such platform is Windows. So, what do you do if you want your customers to cut out one of their vendors, while still allowing those companies to reap the benefits of having dozens of .NET applications? Why, you buy up an open source implementation of .NET.
If SUSE gets sold to a company not dominated by Microsoft influence, Mono will probably perish along with
Moonlight
(which helps Microsoft sell the dying Silver Lie [
1
,
2
,
3
,
4
]). So maybe it's a strategic move for Microsoft too. This type of acquisition lets people with a long career at Microsoft manage .NET from all fronts.
Techrights
correctly predicted this type of acquisition back in 2009 when Novell transitioned from a 4-part company into a dual-operation company.
"Techrights correctly predicted this type of acquisition back in 2009 when Novell transitioned from a 4-part company into a dual-operation company."One has to remember that the source of the claim, SD Times, has quite a history promoting .NET and occasionally Mono as well (Microsoft is one of the magazine's biggest advertisers). Now that Microsoft is said to try to capitalise on Java FUD (mostly Oracle-imposed) it can make all the difference in the world. Oracle is already trying to calm developer fears, as we noted briefly in earlier posts. The following remarks are being made about OpenJDK:


"Oracle will work with the OpenJDK code base and the OpenJDK community like Sun did," blogged Henrik Stahl, senior director of product management for the Java Platform Group at Oracle. "We will continue to develop the JDK in the open under a GPL licence.

"We welcome the cooperation and contribution of any member of the community - individuals as well as organisations - who would like to be part of moving the most widely used software platform forward."
With catchy words like "SCOracle" out and about, some people already paint Java as a risk/threat. SCO tried to do the same thing to Linux and right now it's just giving up and
selling everything that's left in its possession
(covered
before
):
SCO Group is again attempting to sell its assets. The company states in a press statement that the "asset sale will be free and clear of liens and encumbrances pursuant to Section 363 of the U.S. Bankruptcy Code." The company calls for a bid by close of business, October 5, 2010. The purchase price for the UNIX software assets will be determined in connection with the auction sale.
Groklaw
suspects
there might be a connection between Oracle's action and Apple [
1
,
2
,
3
]. It also suspects that SUSE's sale might be related to the sale of SCO's assets. "My question is," wrote Pamela Jones, "might the timing of all this be connected with the rumored sale of Novell? Not to be cynical, but with SCO, I always assume there will be vultures."
⬆