Microsoft to Struggle to Force People to Buy Windows
Dr. Roy Schestowitz

2011-10-02 15:26:49 UTC
Modified: 2011-10-02 15:43:53 UTC
Poor puppies!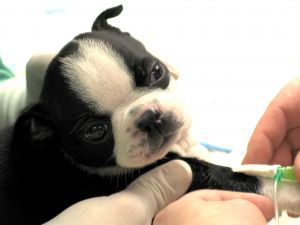 Summary: Action in France shows Microsoft's grip on OEMs eroding, leaving room for GNU/Linux instead
JUST over a week after Microsoft got caught trying to use the boot sequence to boot the competition out of the way (eliminating the 'curse' of competing, e.g. with excuses and lies), there is still coverage about it and possibly legal action. Microsoft is extremely unlikely to get away with it, which is why we didn't feel the need to cover it all that much. Several years ago we wrote about French OEM-related actions -- public protests striving to stop the forced sales of Microsoft Windows along with new computers. Although not much happened since these actions were reported some years ago (we covered the issue in early site posts about OEMs), it was clear that Microsoft already struggled to sell the story about lack of choice being of benefit to the customer.
AFUL and the FFII took further action some months ago
and brought the issue to EU politicians who did express some interest in taking real action. Whether related to this or not, there is a breakthrough in France.
"France getting ready to eliminate forced purchase of OS," writes someone in USENET about
this new report
which says: "Amendments to France's draft law on 'reinforcing consumers' rights, protection and information' have been proposed with the purpose of putting an end to bundled hardware/software sales, the French advocacy organisation for free software and open standards APRIL announced on 27 September 2011.
"AFUL and the FFII took further action some months ago and brought the issue to EU politicians who did express some interest in taking real action.""Bundled hardware/software sales, APRIL explained, consists of an anti-competitive commercial practice that prevents consumers from purchasing a computer without having to pay for pre-installed software. The public discussions on the draft law at the National Assembly (the lower house of Parliament) started on Wednesday 28 September 2011.

The poster cites Cablegate and asks: "What is Microsoft, a third rate software company, to do but contact the US embassy and complain so that the US embassy can go trolling the French on behalf illegal Microsoft industrial support.

"Nothing is too sacred for Microsoft including interfering in the self determination of the French nation through use of US diplomatic services."

"Best news I've read in a while, but then this Bill still has to pass, and you can be guaranteed Sweaty [Ballmer] is filling his grease gun and violin case as we speak," writes Homer. "Assuming France can resist Microsoft's inevitable "lobbying", this is good news for the whole of Europe, not just France, since even if the rest of Europe doesn't adopt the same policy then we can all just buy our PCs from France - Windows Tax-free.

"If the PCs landed in France first, then it can be shipped to anywhere in EU by a third party and make a heck of a saving when sold in markets and and small shops," wrote the original poster again. "The thing that is most worrying that could scupper this legislation is still what the US diplomats are doing behind everyone's back acting on the orders of Microsoft to interfere in French self determination." ⬆