Preservation a priority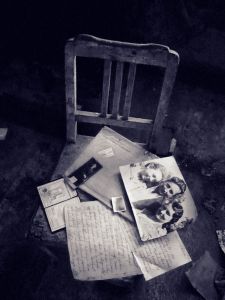 Summary: The Document Liberation Project makes the press and software such as LibreOffice plays a role while other players, such as Open-Xchange, are also hopping on the ODF bandwagon
IN THE MONTHS of February and March we revisited ODF because of a policy that had been promoted in the UK -- one which favours disseminating government documents not just to customers of Microsoft (who purchased proprietary software like Microsoft Office).
The problems caused by OOXML are
explained again
by one
whom we interviewed in episode 74 of TechBytes
. His name is Charles-H. Schulz and he is from LibreOffice. He says that "Microsoft Office had been released and with it an undocument format called OOXML which, as far as experts were concerned, had little to do with the ISO 29500 (aka OOXML) standard. While Europe and Brazil were struggling to migrate their public sector's documents to ODF, any company or government, let alone any individual acquiring Microsoft Office 2010 migrated to the new and shiny OOXML, officially without remorse or complaint. The ODF advocacy groups here and there were launching all sorts of events and meetings to guide and assist migrations to ODF. Results were mixed. We had victories. We had defeats. At the end of the day what was at stake was fear of failure and change from CIOs and IT services. That's still the case today. But while these are mostly human factors, there is one thing we hadn't tried yet, or at least hadn't been tried enough: turning the hundreds of thousands of files that are out there and locked up in various proprietary file formats to ODF documents."
Another advocate of ODF, Andrew Updegrove, tells the
story of Microsoft's attacks on officials who 'dared' to promote ODF
. Updegrove recalls: "By the end of December 2005, I had been blogging on ODF developments in Massachusetts for about four months, providing interviews, legal analysis and news as it happened. In those early days, not many bloggers were covering the ODF story, and email began to come my way from people that I had never met before, from as far away as Australia, and as near as the State House in Boston. Some began with, "This seems really important – what can I do to help?" Others contained important information that someone wanted to share, and that I was happy to receive."
We are not going to go about a decade into the past again, but the point worth making is that OOXML remains a huge issue. Microsoft's worldwide bribery was not in vain. My wife reports that OOXML crashes LibreOffice (on GNU/Linux) for her, sometimes even freezing the entire operating system.
Making the news these days is the Document Liberation Project [1-3], which even Updegrove wrote about [4]. For those who think that ODF is old news, be aware that Open-Xchange is entering the online office suites business [5,6] and "support for the Open Document Format (ODF) is forthcoming, probably within the next three months, a company spokesman said." (source: IDG)
Later this year we are going to see if the British government, owing to Cabinet Office, goes ahead with plans of making ODF the default format for editable document exchanges. This could set an important precedence for other nations to follow, ensuring that their documents down fall down the digital ashtray with Microsoft's proprietary formats.
⬆
Related/contextual items from the news
: