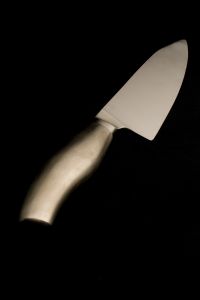 Summary: Microsoft stabs Linux in the back while it continues to insist that it 'loves' Linux
SOME PEOPLE (usually Microsoft boosters) would have us believe that Microsoft is not only "Open Source" but also a friend of Linux (they mean GNU/Linux). This couldn't be further from the truth, as we explained a couple of weekends ago in this 6-part series:
Half a year or so ago the President of the Open Source Initiative (OSI) published the article
"Microsoft 'loves' Linux? Then stop attacking open source"
. It's worth recalling his arguments. He wrote that "evidence suggests Microsoft "loves" Linux the same way abusive partners "love" their spouses."
Microsoft is bleeding. It's laying off staff. Android, or by extension Google, is probably causing Microsoft the most damage right now, eroding Windows' status as the dominant platform. Android market share is now estimated at around 2 billion or more. It's based on Linux.
The other say
Ahonen wrote that
"iHS iSupply promised us Windows Phone would zoom up to 15% market share (reality? stayed at 3%. 5-fold error)."
It's not working out for Microsoft, is it? Android dominance cannot be stopped. Microsoft and Apple are now in cahoots against Android/Linux (using patents), as noted by a Microsoft booster, Todd Bishop,
the other day
. iophk wrote: "Trying to allow RAND in 'essential' patents?"
Yes, Microsoft and Apple long ago joined forces to fight Android using patents. An alliance of convenience -- that's what it is. This is just a continuation of a destructive strategy.
"It is a multi-faceted attack on Android, hacking at the very core (Google/Motorola)."Going deeper into Microsoft's and Apple's joint patent assault on Android, the Microsoft booster says that "[l]awyers for Microsoft and Google will appear Wednesday morning at the 9th Circuit Court of Appeals in San Francisco in a long-running dispute over patents that were originally owned by cell phone maker Motorola Mobility."

Remember that Motorola's Android-centric unit was also recently sued by (and lost to) Intellectual Ventures. This massive patent troll funded by Apple too, not just Microsoft, as we noted years ago. It is a multi-faceted attack on Android, hacking at the very core (Google/Motorola).

Last month we saw reports about so-called 'consumers' (in the cited article), who are basically just a couple of lawyers whining for Microsoft about Android, deciding to "withdraw U.S. lawsuit against Google over Android app limits". That's misleading on many levels. As Reuters put it: "The lawsuit argued that Google requires Android handset manufacturers such as Samsung Electronics Co Ltd (005930.KS) favor Google's apps such as YouTube and restrict competing apps like Microsoft Corp's (MSFT.O) Bing search."

So it's really about Microsoft. After patent extortion against Samsung Microsoft managed to coerce Samsung into preinstalling Microsoft spyware and lock-in, hence the lawsuit becomes irrelevant.

The media has covered this very poorly if it covered this at all.

Todd Bishop, who wrote the above article, also spoke to Microsoft's Brad Smith, the chief patent bully who had been attacking Linux using patents for nearly a decade. Rather than challenge him over patent and extortion (taxing Linux) he focused on the angle of Microsoft's infamous tax evasion. Here is how Slashdot summarised it this morning:


After stressing how important the funding of Washington State education — particularly CS Ed — is to Microsoft, company general counsel Brad Smith encountered one of those awkward interview moments (audio at 28:25). GeekWire Radio: "So, would you ever consider ending that practice [ducking WA taxes by routing software licensing royalties through Nevada-based Microsoft Licensing, GP] in Nevada [to help improve WA education]?" Smith: "I think there are better ways for us to address the state's needs than that kind of step." Back in 2010, Smith, Steve Ballmer, and Microsoft Corporation joined forces to defeat Proposition I-1098, apparently deciding there were better ways to address the state's needs than a progressive income tax.
It's about time more people asked questions about Microsoft's extortion of Linux, not just its other crimes. There are laws against extortion (e.g. the
RICO Act
), but they are not being upheld/enforced. To say "Microsoft loves Linux" [companies, developers or users i.e. most people] (whom it's attacking) is just adding insult to injury and perjury.
⬆