Apple's Legal Actions Against Android and Against Qualcomm Could Eventually Weaken Patents at Two Levels
Dr. Roy Schestowitz

2017-04-16 13:42:16 UTC
Modified: 2017-04-16 13:42:16 UTC
...Hardware (chipsets) and software alike, with dubious software patents that accompany them, have made phones incredibly expensive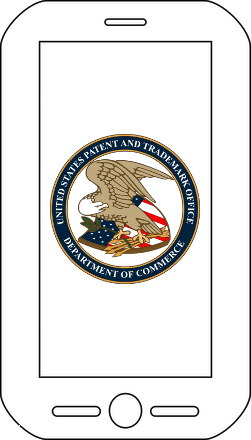 Summary: By tackling the practices of Qualcomm and by dragging companies to court over ridiculous design patents (potential of blanket ban by the Supreme Court) Apple weakens the very business model it will need to rely on as its market diminishes, leaving it with nothing but patents
THE mobile market is worth a lot of money these days. The exact numbers depend on how it's measured and what exactly gets included in the measure. But no doubt more and more people now turn to mobility. Many sales are made in it, both of devices and software (licensing). Apple's sales are declining and many of the headlines we come across (when it comes to Apple at least) are about new patents and patent applications from Apple. Perhaps that's just Apple's vision/foresight of its future. It want to prey on OEMs that are actually shipping a lot of phones (Huawei for example). This is why Microsoft, for example, attacked Samsung in the courts -- using software patents of course -- and then virtually forced Samsung to become its vassal. It's a strategy of coercion. A lot of patent battles are now focused/centered around the mobile market (connections, interfaces, touch-enabled devices, navigation and so on) as many companies try to turn a pile of patents into revenue without actually creating anything. Qualcomm is a good example of this.
"It's a strategy of coercion."Qualcomm's management seems growingly nervous about the antitrust action in various places as well as the lawsuits/complaints [1, 2], notably Apple's. The $815m BlackBerry arbitration, which was mentioned here the other day, gets a mention in patent maximalists' sites and Florian Müller took note of it after we had sent him some links related to it. It seems possible, albeit it's subjected to the Supreme Court's instincts, that another Apple case against Android will reach the Supreme Court (SCOTUS). As Müller put it just before Easter (taking special note of the role of CCIA):
One organization that has previously supported Samsung against Apple, the Computer & Communications Industry Association (CCIA), appears to have decided not to get active again at this stage. But in case certiorari is granted, I wouldn't be surprised to see CCIA get involved again. With respect to design patent damages, CCIA's work was really great. But even CCIA may at some point experience such a thing as litigation fatigue: the Apple v. Samsung dispute is now six years old.

Samsung's design patents-related petition was exceptional. It had tremendous support and, since it raised sort of a once-in-a-century type of issue, it was a slam dunk (to the extent that a cert petition can be a slam dunk at all, given overall stats). The fact that certain amici who supported Samsung on design patents aren't on board this time doesn't mean that the three issues raised last months aren't also certworthy in their own ways and their own right.
We wrote about this case many times before and if it reaches
SCOTUS
, then we definitely expect the patents to be challenged and quite likely invalidated, as per the pattern of recent SCOTUS decisions on patents. If that happens, what will Apple be left with? Apple is the next Qualcomm.
⬆