12.03.10
Gemini version available ♊︎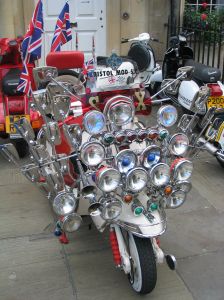 Summary: Modification and clever hacking of Microsoft products still frown upon by this proprietary marketing giant
THE RATHER objectionable suggestion that Microsoft favours hacking all of a sudden appears in Twitter and elsewhere. It is simply not true, as clearly suggested by very new evidence (not just heaps of older evidence). As a little bit of recent background, recall how Microsoft threatened to take legal action against KINect modders despite there being no law against it (not even DMCA, which is controversial and in many ways absurd enough to be worth repealing). What can Microsoft ever do to prevent people from writing drivers for equipment they bought and then use it to their heart's content? Nothing. So after it had already been hacked Microsoft pretended that it welcomed hacking. It's nothing but a PR move (damage control). Those who fall for it ought to be corrected.
As fresh news is already suggesting, Microsoft "diplomatically pushed" to prevent phone modding, but it's probably as "diplomatic" as those "settlements" that come after patent extortion, making it look amicable (as part of the agreement). Here is one new article about it:
For those who read our previous article regarding the Windows Phone 7 Unlocker from the site ChevronWP7, now we bring you an update. It seems MS has diplomatically pushed to take it down with the intent to enable homebrew.
To make matters worse, Microsoft is litigating against Xbox 360 users who discover that they merely rent the machine, whose use Microsoft totally controls, even using the courtrooms. Surprisingly (in a pleasant way), the judge is furious right now:
Opening statements in the first-of-its kind Xbox 360 criminal hacking trial were delayed here Wednesday after a federal judge unleashed a 30-minute tirade at prosecutors in open court, saying he had "serious concerns about the government's case."

"I really don't understand what we're doing here," US District Judge Philip Gutierrez roared from the bench.

Gutierrez slammed the prosecution over everything from alleged unlawful behavior by government witnesses, to proposed jury instructions harmful to the defense. When the verbal assault finally subsided, federal prosecutors asked for a recess to determine whether they would offer the defendant a deal, dismiss, or move forward with the case that was slated to become the first jury trial of its type. A jury was seated Tuesday.

Wow. I don't think anyone expected the trial of Matthew Crippen for modding Xboxes to kick off the way it did: with a half an hour rant from the judge complaining about nearly everything having to do with the government's case. The judge, Philip Gutierrez, even stepped back from his ruling last week that fair use couldn't be used as a defense. The judge slammed prosecutors for putting two witnesses on the stand who had apparently broken the law — including one, a security employee from Microsoft, who had admitted to modding Xboxes himself in college — while trying to hide that fact from the jury.
There are many more articles like that. So, does Microsoft like hacking? Surely we're 4 months away from April 1st, so for the time being, let us reject marketing stunts. █
Permalink
Send this to a friend