07.25.12
Gemini version available ♊︎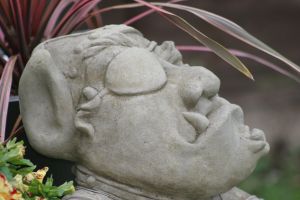 Summary: Trolls that got money from Microsoft are attacking the Web, indie game makers, etc.
THE ambitions and arrogance of the duopoly [1, 2, 3, 4] (Apple and Microsoft) sure made it some enemies and as software patents make more and more enemies around the world, Microsoft's and Apple's strategy of litigation could not get any more controversial. Even some Apple fans are disgusted by it. Here is a new example of software patents that seem like parody (but are not):
Another day another absurdly broad software patent in the mobile phone industry as we learn about Apple's patent for displaying electronic lists on a mobile device. I note that a lot of my items on this subject come from Apple not because Apple is a uniquely abusive patenter, but because their iOS devices were so genuinely innovative. Having solved the really difficult engineering problem of creating an affordable attractive looking multi-touch pocket-sized telephone with a highly responsive user interface first, Apple also got to be the first to tackle all the totally obvious issues and then start furiously filing for patents. But the policy problem is much larger than any one company or even than merely the mobile devices space.
Some very generic ideas like this have already put the Web at risk, as we showed the other day in a post about Eolas. As some have said, Microsoft paid Eolas, which in turn sued many Microsoft rivals, The jury is killing this patent and Eolas then uses Microsoft to defend the patent, as noted here:
Eolas tried to convince the judge to grant them an appeal on the three different grounds. These were the rather lame excise that the jury verdict was unreasonable because they'd reached their decision on not enough evidence. In a related argument, Eolas claimed that the jury had made its decision on the basis of "passion and prejudice." The judge ruled that, thank you very much, the jury had a reasonable decision based on the facts and the lawyers' arguments.

Eolas also tried the excuse that the Microsoft jury had ruled in their favor.
Microsoft gave Eolas both ammunition and funds in some sense.
In other news about patent trolls, the small team behind Minecraft is being attacked:
Famous patent troll Uniloc is suing the creators of popular indie title Minecraft (PDF), which it claims infringes a patent it holds on copy protection software.

But it might need to improve its own game, as the filing misspells its target as "Mindcraft", and developer Markus "Notch" Persson has already vowed not to give in.

"Step 1: Wake up. Step 2: Check email. Step 3: See we're being sued for patent infringement. Step 4: Smile," Notch wrote at Twitter. "Unfortunately for them, they're suing us over a software patent. If needed, I will throw piles of money at making sure they don't get a cent."
Based on another report:
Copy protection company Uniloc has filed a patent infringement lawsuit against Mojang, the development company behind popular block game Minecraft. Uniloc claims that the Android version of Minecraft infringes patent number 6,857,067 describing a "system and method for preventing unauthorized access to electronic data."
Uniloc too was paid by Microsoft. █
Permalink
Send this to a friend