01.31.11
Gemini version available ♊︎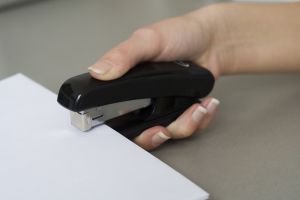 Summary: The expected effect of AttachMSFT [sic] on the OpenSUSE product is explained by a familiar lawyer
OpenSUSE is a Novell product disguised as a community project. Novell owns many things including the exclusive rights to the name. Andrew Updegrove from the Standards Blog has been writing quite extensively about Novell's sale (we covered what he said about OpenSUSE in [1, 2, 3]) and his latest post is titled "Attachmate and the SUSE Linux Project: What's Next?" To quote:
Shouldn't that be a good thing? In principle, yes, but the true intentions of Attachmate, which is a private company, are largely unknown. If the result is a truly independent foundation, then the spinout would be a welcome and long overdue development. But if the foundation is set up in such a way as to allow Attachmate to control everything that goes on, then the transition will be more illusory than real.

On this score, as I've written in the past, the primary factor to watch for will be how the Board of Directors of the new foundation will be constituted and elected. That will become clear when a draft of the bylaws for the new organization becomes available. Another key term to watch will be whether Novell allows the new foundation to take the SUSE trademark with it (or be granted equivalent license rights to use the trademark), or whether Attachmate will require Novell to keep that asset for Attachmate's exclusive use. If the latter is the case, then SUSE developers, like OpenOffice developers, may find that while they can fork the code if things don't work out with Attachmate, they would need to leave behind a significant amount of the "goodwill" generated by all of their hard work in the past.

As of this writing, both of those questions remain open (at least to my knowledge), although this needn't be the case, since Attachmate could make a detailed public announcement of its intentions at any time, if it so desired.
"Even if the trademark goes to the foundation," writes Groklaw, "which I believe is the intention, what ownership rights do the programmers have in that mark they helped to build?"
SUSE development is a Novell venture that Novell is trying to make money from. It has to, it has got investors. One strategy Novell has is the "Make Your Own Linux Distro" plan (see Part 1 and Part 2 of this recently-uploaded video), but it never took off and the man behind it left the company. We also see some companies which make their SUSE-based appliances and Opsview, which we mentioned recently, issues press releases about SUSE, just as the next release of OpenSUSE is approaching (still announced by Novell staff while longtime community members are pushed out).
For more Novell news see this accumulation or the coverage from Phoronix, which speaks of OpenSUSE 11.4 and WebYaST:
The openSUSE community is celebrating the end of January by releasing openSUSE 11.4 Milestone 6. This new development snapshot brings several prominent changes, including the final removal of HAL (the Hardware Abstraction Layer), the migration to systemd from SysVInit has been pushed back to the next openSUSE release, and it now incorporates support for Novell's WebYaST.
OpenSUSE is in a vulnerable position and it's not just because of openjdk. As stressed by some pundits, AttachMSFT talks about OpenSUSE and SUSE as though they are one thing, which leads to the belief that AttachMSFT might do to OpenSUSE what Oracle did to OpenSolaris. █
Permalink

Send this to a friend