03.04.11
Gemini version available ♊︎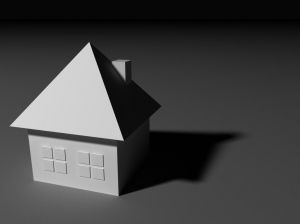 Summary: Apple employee took bribes and Microsoft is still said to be bribing companies in order to distort the market
SEVERAL months ago we wrote about Apple bribery, noting that an employee of Apple had been caught "conspiring" against the firm. He has just been found guilty, according to the MSBBC:
A former employee of computer and phone firm Apple has pleaded guilty to multiple criminal charges and admitted he took bribes from Asian suppliers.

Paul Devine is accused of providing confidential information to suppliers so that they could negotiate favourable contracts.

Mr Devine admitted that the loss to Apple from his actions was more than $2m (£1.2m).
Microsoft too yields its share of bribes (we have a lot of examples in this Web site), so an occasional contributor, Slated, is preparing a complaint against Microsoft's market distortion (to reach the Advertising Standards Authority at a later date) and now he mentions similar intentions to also use antitrust material (which Microsoft tried to hide) to prove bribery and file a similar complaint, possibly as part of a wider campaign. From his blog:
I've only just heard about something that's actually quite old news, but may be relevant in future dealings with Microsoft. Apparently: "Former Conservative cabinet minister Lord Howe of Aberavon has criticised the government for "delaying" the implementation of legislation on bribery."

"Legislation on bribery"?

Hmm.

Well it turns out the UK is on the verge of bringing something called the "Bribery Act 2010″ into force. This might have happened sooner, had it not been for a delay due to mysterious "meetings with a wide range of bodies" … no doubt to forewarn corrupt businessmen that their unethical bizniz® practices were about to be exposed and shut down.

The Bribery Act 2010 (c.23) is an Act of the Parliament of the United Kingdom that covers the criminal law relating to bribery. Introduced to Parliament in the Queen's Speech in 2009 after several decades of reports and draft bills, the Act received the Royal Assent on 8 April 2010 following cross-party support. Initially scheduled to enter into force in April 2010, this was changed to April 2011. The Secretary of State for Justice has yet to publish guidance on the interpretation and use of the Act and has announced that it will not come into force until at least three months after such guidance is made available. The Act repeals all previous statutory and common law provisions in relation to bribery, instead replacing them with the crimes of bribery, being bribed, the bribery of foreign public officials, and the failure of a commercial organisation to prevent bribery on its behalf.

The penalties for committing a crime under the Act are a maximum of 10 years' imprisonment, along with an unlimited fine, and the potential for the confiscation of property under the Proceeds of Crime Act 2002, as well as the disqualification of directors under the Company Directors Disqualification Act 1986. The Act has a near-universal jurisdiction, allowing for the prosecution of an individual or company with links to the United Kingdom, regardless of where the crime occurred. Described as "the toughest anti-corruption legislation in the world",[1] concerns have been raised that the Act's provisions criminalise behaviour that is acceptable in the global market, and puts British business at a competitive disadvantage.

Let's read that again:

"behaviour that is acceptable in the global market"

LOL! I bet.

Well, it's about time bribery wasn't "acceptable in the global market" then, isn't it?

So what does this have to do with Microsoft?

Need you ask?

Bear in mind the FTC's prosecution of Intel last year, for bribing Dell to exclude AMD processors, and I think you'll begin to see the picture. And that's in the good ol' US of A, part of the "global market" where bribery is supposedly "acceptable".

Given the scope of this tough new law, it's possible, indeed highly probable that Microsoft's "Incentives Programme" may actually violate it. I certainly hope so anyway.

Of course that's just the tip of the iceberg. Microsoft's racketeering methods are well documented, so it remains to be seen what else this law catches them out with. For example, if Vole's minions had done in the UK (after April) what they did in Sweden (OOXML bribery), somebody at Microsoft would be doing hard time in prison.

Interesting time ahead…
Prepare for interesting campaigns to come (more details in the IRC logs). This one is all Slated's , but we too hope to get involved. █
Permalink

Send this to a friend