06.10.11
Gemini version available ♊︎
1. Company has legacy dilemmas, suffers internal issues

2. Microsoft steps in, sends mole/vulture fund/proxy battler into the company (Nokia, Novell, and Yahoo! respectively)

3. Company totally crushed, run by Microsoft proxies, Microsoft takes all the pieces of interest (patents, userbase, brand names, etc.)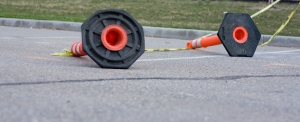 4. Profit! (another competitor eliminated at no cost)
Summary: How Microsoft is abusing the market, this time by sending Nokia to the cleaners and ruining the Skype experience with bad service and disturbances
WHEN Microsoft quits the mobile market (at last, it might have to!) it will officially become somewhat of a patent troll, a non-practicing mobile entity making money out of other companies' phones/platforms. Before Microsoft becomes a patent troll and not just a leech it will have to burn its boats and the process has just begun with the burial of the Windows Mobile shop. "MS discontinue [an]other product," informed us a reader yesterday. To quote an article from a fairly Microsoft-sympathetic source:
Microsoft is sending notifications to Windows Mobile 6.x users this week that it is discontinuing My Phone service, and shutting down the Windows Marketplace for Mobile site for the legacy mobile OS family.

Beginning on July 15, http://marketplace.windowsphone.com will no longer be open for business, and apps for Windows Mobile 6.x will only be available in the Marketplace app or through third party app stores.
Microsoft is trying to gain userbase of phones in the same way it did so in search. It invades one of the market leaders (Nokia), puts in some moles while paying bribe for the company to approve, and before you know it, the CTO quits. What a cheap takeover, eh? The same thing happened in Yahoo! Before a Microsoft manager was appointed to become Yahoo's CTO (who now diverts search traffic in Microsoft's direction). We have a special wiki page on the subject and it is detailed enough to spare repetition.
Yahoo's CTO from Microsoft makes us wonder who is going to become Nokia's next CTO. Will it be another transfer from Microsoft, like Elop? It never seemed like Elop really left Microsoft. Either way, the net results is that Microsoft's entryism leads to many layoffs and the reduction in the number of options that buyers will have. Microsoft is a highly efficient destructor, not creator. It also harmed Qt and MeeGo a great deal. Nokia need not be bought by Microsoft. It was already bought, as some had predicted. Microsoft essentially bought Nokia for a few billions of dollars. It installed its own people. We sometimes refer to it as entryism.
Those who speak about Samsung buying Nokia have no basis for their claim as "Elop re. rumors Microsoft or Samsung is acquiring Nokia: "Those rumors are baseless.""
Probably true, but alas, our reader wrote: "Looks like Elop like Android and maybe it will be real that Samsung will buy NOKIA. Samsung will need QT too to save it?"
Watch Elop proceeding to belittlig of Android by saying that "Apple created Android, or at least created the conditions necessary for Android to come into being"
This is FUD. In fact, Apple imitated many others, as usual (it was new in the mobile arena at the time). Here is an article about Elop's FUD:
Despite Elop's comments about Android, he still didn't choose the platform. Four months ago, Nokia announced that it was choosing Microsoft's Windows Phone as its primary smartphone platform. Two months ago, Nokia and Microsoft finally signed a definitive agreement regarding their global mobile ecosystem partnership.

It's generally accepted, however, that Windows Phone is not selling well. AT&T Mobility CEO believes things will start to pick up with Windows Phone 7.1 (codenamed Mango) and as the Windows Phone Marketplace gains more apps.
"Windows Phone is not selling well" to say the very least. We heard it only sold a few millions after over half a year in the market.
Upon inspection of the stagnant/falling Microsoft stock, we discovered that Elop is still the eighth largest shareholder in MSFT. Yes, Mr. Elop still works for Microsoft and has vested interests in Microsoft's success, not Nokia's. He has done a fantastic job so far (for Microsoft, not for Nokia). How come no lawsuit has been filed by shareholders yet? It is extremely unlikely that Nokia can save itself the way IBM did because when put in Microsoft's hands it usually ends in tears like Novell and Yahoo! (very bad stuff going on there at Yahoo!, but no sale to a Microsoft partner like Attachmate, at least not yet). As we argued repeatedly (with evidence), Microsoft is sabotaging Nokia like an abusive spouse, maybe with the intent of getting its patents for extortion purposes. Microsoft is just exploiting what's left in Nokia. Microsoft remains a destructive parasite and the sooner people realise it, the fewer victims it is likely to find in the future. According to a new article or hypothesis, it is sabotaging the Skype status quo following the awkward buyout [1, 2, 3, 4] in order to spread its own products. Mr. Dvorak writes:
Skype went down again. Many people, like myself, who rely on Skype for podcasting connectivity, have recognized that the service has not been up to par in recent weeks. The problems began coincidentally when Microsoft announced it was buying the company.

This could all be coincidence, as some suggest, but to me, both sabotage and outside attacks have to be considered as possible causes as well. But why would anyone do this to Skype?

If you have to ask that question, then you do not follow the industry. To be blunt, Microsoft is an extremely disliked company in many quarters of the technology community. Or maybe I should put it even more bluntly; the company is hated to an extreme by many.

Skype, on the other hand, is this benign and beloved company that has provided a free service to its users and the world at large for years. It's a contrast. It makes sense to me that attempts would be made by certain elements of the hacking community, as well as technicians within the company, to sabotage the product in hopes that it might queer the deal with Microsoft or give Microsoft pause for thought.

As things now stand nobody really knows why Microsoft bought Skype in the first place. There are vague comments about it being used with Microsoft's Lync product or MSN Live or who knows what. EBay bought control of Skype with some hair-brained notions and didn't do much with it. But eBay did not ruin or dismantle Skype and, in fact, it never bought the source code to the product.

Nobody has discussed who owns the source ever since.
Guess what happens to Skype just weeks after the takeover announcement? It gets sued for patent violations. From yesterday's news:
Internet video phone company Skype Inc was sued in U.S. federal court Thursday for infringing the patents of a Luxembourg company, which has filed similar lawsuits against Skype in Europe.
It was hardly happening before Microsoft touched Skype. The company from Redmond has a tendency to ruin everything it touches. Well, let us hope this helps promote SIP at the end. █
Permalink

Send this to a friend