09.15.11
Gemini version available ♊︎
Brutal nature of patents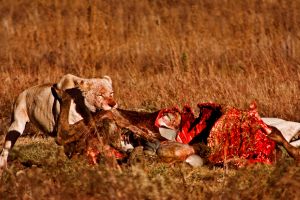 Summary: The upsides, downsides and the nature of Google's defensive strategy which now includes more patent aggregation
WE seem to lack consensus on the subject of Google's newly-acquired patents. We'll therefore present a diversity of angles which are potentially contradictory.
Bloomberg's report on Google's latest 'purchase' of IBM patents (just reassignment) states:
Google Inc. (GOOG) bought 1,023 patents from International Business Machines Corp. (IBM) as the Internet search and advertising company bolsters its strategy of defending against smartphone lawsuits.

Transfers recorded by the U.S. Patent and Trademark Office's website yesterday show Google acquired the patents Aug. 17. Jim Prosser, a spokesman for the Mountain View, California- based company, confirmed the transaction today without providing details or financial terms. Chris Andrews, a spokesman for Armonk, New York-based IBM, declined to comment.
Secrecy. Got to love that, eh? So what does that whole thing mean. We discussed this in IRC throughout the morning and afternoon. Google will does not indemnify other Linux-based platforms and its move helps legitimise software patents. Those are probably the main drawbacks. Google also makes it harder to portray itself as a poor victim.
As a little bit of new background consider this news article:
In July, a consortium led by Microsoft, Apple and wireless industry players such as Research in Motion paid $4.5 billion for 6,000 patents from the now liquidated networking company Nortel. Last month, Google purchased Motorola Mobility for $12.5 billion, in part to gain access to the company's 17,000 patents. And Eastman Kodak, a company struggling to navigate the digital era, has multiple parties bidding to buy its patent portfolio.
Oh, no. Not another one. The costs are being passed to customers.
"These two seem to have a little coverage of what the specific patents were," writes to us a reader. He provides links to this article:
The patents cover a wide range of topics from server architecture to wireless devices. Bill Slawski of SEO by the Sea has taken a look at the patents involved and picked out a few that stood out to him. The ones that will probably be of most interest to Google are the ones related to cellular and mobile devices:

* Coordination Of Cellular Telephones In A Residential Area To Obviate Need For Wired Residential Service
* Method And System For Efficient And Reliable Mac-Layer Multicast Wireless Transmissions
* System And Method Of Making Location Updating Management On A Mobile Station, Mobile Station And Mobile Network
* Telephone Information Service System
Here is another article our reader recommends (there are many articles out there, some more useful and informative than others).
Just before 8 AM (GMT) Chips B. Malroy noted that "they bought another 1000+ patents from IBM…"
After I had expressed scepticism he said: "you [are] correct that software patents should be abolished [...] but maybe even Google does not have the pull with the US gov to do that [...] so in the meantime they buy patents [...]I lost the link, but in another story Apple asked to delay their lawsuit against Motorola [...] since they claim that since Google bought Motorola, that Motorola has no standing legally…"
"Perhaps Google exspensive plan to buy all these patents is starting to pay off in court for them and others using Androiders [...] The question is when MS will lose its gravy train of taxing (extorting) android OEM's in court. [...] Maybe Google does not have to indemmify others, as long as they help them and show up in court, give a few patents like they have in the HTC case with Apple…"
"I am thinking that the days of MS and Apple trolling Android OEM's is coming to an end."
–Chips B. MalroyAnother person in IRC noted: "That's what MS doest — tax OEMs."
"I am thinking that the days of MS and Apple trolling Android OEM's is coming to an end," noted Malroy,
"It would take large action on the part of Google for the harassment of Android sellers to end," remarked another anonymous person.
Malroy shared the link to the report about Apple stepping away. Is this working? Is Google's strategy effective after all?
"It's not the best solution for Google Android or FOSS," stressed Malroy. "But with the way the US gov is these days, maybe its the best thing short term, as there is just too much money for our politicians to be made here from the lobbyists to keep the patent system" (a point with which i personally agree).
"Patents are out of control and hinder innovation," writes Air VPN. This is probably something that everyone can agree with. █
Permalink

Send this to a friend