10.09.11
Gemini version available ♊︎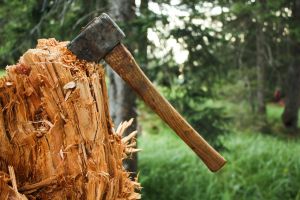 Summary: The Microsoft-led SUSE is axing its community little by little
OpenSUSE is looking for hardware donations, having sought some before, e.g. when there was a server capacity issue. Not much love from the corporate masters at Novell/Attachmate, eh? The OpenSUSE project seems to lack a purpose now, except the attraction of volunteers who test SUSE free of charge, give it more code, and generally donate time and effort to it. Connect OpenSUSE is said to be coming to public awareness [1,2] and one blogger writes on the subject, donating his time to SUSE promotion. "It seems that not many people are aware of Connect openSUSE service, that was created by Boosters team while ago, and consequently they don't know what they miss," writes Rajko.
Repositories of OpenSUSE are also being promoted by some volunteers [1, 2, 3] who would be better off helping a distribution not so heavily controlled by Microsoft.
Some people participated in the recent OpenHackWeek [1, 2, 3, 4, 5, 6, 7, 8], which is the seventh of its kind and is also mentioned in Weekly News again, as well as in many videos like the Blip.tv-hosted WebYaST promotion.
Then there is the OpenSUSE Conference of 2011 with all the hype about it (from staff for the most part) and FOSDEM preparations. It is baffling why some people still help this project. Truthfully, as we have shown on numerous occasions recently, more and more people are leaving. The staff stays, but it gets paid for it.
Blog posts about SUSE are rare but they do exist and OpenSUSE News is reduced to just excerpts now (like an accumulation). As the editor puts it along with his peers):
Copyrights of the referenced articles are owned by original authors or copyright owners. If you want to reuse those articles, ask each original copyright owner which
license should be applied. We don't reprint any Article without a free license, we just introduce it then under the Agreement of the German Copyright Law.
There is this bit of news about m23:
m23 11.3 rocks, because m23 rock 11.3 again consists of a really large version leap. Among the highlights, you will find the added support for openSUSE 11.4, the very much extended client language support, the conversion of the server base to Debian Squeeze 6 and various corrections and bug fixes.
Koudaras Konstantinos mentioned pizza parties and Jos speaks about the Hackweek, stating that "Dirk Müller send [sic] an email to openSUSE-Factory about the status of the openSUSE ARM port. SUSE employees Adrian, Alexander, Dirk and Reinhard had spend their Hackweek revitalizing the initial work by Jan-Simon and Martin by getting openSUSE Factory on ARM to build and work. The current build status on OBS shows that almost 2500 packages are working successfully and the team invites anyone interested to come and help increase that number!"
About a Second Life party for 12.1 (still in beta) we learn that:
Françoise (aka Morgane Marquis) and myself (tigerfoot) organize 3 new parties on SecondLife [4] to welcome and fest our next release openSUSE 12.1, coming around the 11.11.11.
In a few days we'll take another closer look at Novell. Putting fluff like wallpapers [1, 2] and conferences aside, the bigger issues involve Novell's patents, legal cases, etc. This does not mean that we can just ignore OpenSUSE, at least not yet. █
Permalink

Send this to a friend