11.14.11
Gemini version available ♊︎
Green sheep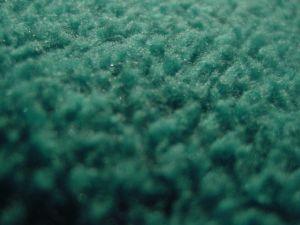 Summary: A look at the inactivity at Novell and a quick mention (without examples) of smears from SUSE/Novell/Attachmate
THERE is a flood of 'new' Novell videos (over 40 of them in two or three days) from some account called NDMSolutions, but apart from those old videos (re-uploaded) there is radio silence from Novell. The only thing on their lips right now is the release of a new version of OpenSUSE. Some of them are insulting yours truly and trying to incite journalists against Techrights (there are many examples, none will be linked here though for obvious reasons). They try to silence us, as usual. Some of them retaliate against people who cite us. We noticed this funny new bit in Weekly News:
The rights for the compilation itself are copyright by Sascha Manns.
Hilarious. So one just takes bits of news and tries to claim a monopoly on no original content. In other news (packaging for OpenSUSE):
The Unknown Horizons development team has announced the release of Unknown Horizons 2011.3. Since I have full maintainership on this project and I don't depend on no one to make this release, openSUSE is the first one to provide Unknown Horizons 2011.3. Debian should be the second next monday.
Not many people are even using OpenSUSE at this point. It might make more sense to just target Debian first. Oiaohm, who prefers Debian, wrote a couple of hours ago: "Really you have not done a positive story on anything suse has done. Maybe about the build system they designed that is nice… Just to confuse them a little." █
Permalink

Send this to a friend