11.17.11
Gemini version available ♊︎
Under water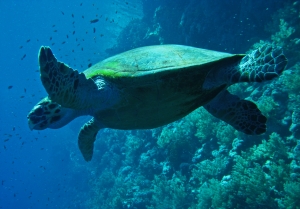 Summary: OpenSUSE fails to get much press coverage while the same goes for Novell under Attachmate
YESTERDAY I was having an argument with someone in the comments — someone who was not a troll but a Novell backer. The crux of the argument was, are Novell and SUSE getting more obscure over the years based on press coverage and activity? Judging by metrics that are numeric (e.g. number of news reports about Novell/Attachmate), there is certainly a decline. The same goes for SUSE, whose community seems to be shrinking based on the level of activity in their sites. A lot of SUSE staff left as well, unlike the many Novell employees who were simply laid off. This included the whole Mono team.
Mono applications continue to come from existing or former Novell staff, as this item of news helps show, but much of Mono is now in Xamarin, which does not get press coverage either (not since it launched). After Ubuntu dumped Mono from the default installation there is going to be an ever-shrinking installedbase for Mono. Also, SUSE has announced no major deals in a long time, so we know that the Microsoft cash infusion has not quite worked out.
So, there is a new release of 'Open' SUSE (developed by staff which is partly paid by Microsoft) and this got some coverage from fairly mediocre blogs and hardly any news sites. Andreas Jaeger, a SUSE employee, explained what was changing and SJVN, a longtime SUSE fan, wrote about it along with his colleague. There is more PR from paid staff and the OpenSUSE site, but it's nothing like it used to be years ago when we covered OpenSUSE and releases were more frequent. This represents stagnation. When coverage comes mostly from the project's site itself and maybe some Linux sites and staff/member blogs, then OpenSUSE is a niche. With the exception of low-profile news blogs, we have found almost no news about the release. Well, we wrote about this earlier in the week and last week. There is one sort of derivative called Balsam (a form of Ballnux), but it's just a payware equivalent.
If we were missing some mainstream coverage about this release, be sure to point this out, but thus far (less than a day after the release) it is mostly SUSE blogs and OpenSUSE announcements that inform people about this release. The new HOWTOs even refer to old versions and Linux blogs sometimes say nothing about the new release, unless they are affiliated with Novell/SUSE. To quote that last example: "openSUSE 12.1 is officially released today. This is a major milestone both for its users and developers, mainly because of new GNOME 3.2, systemd integration, and many other exciting features."
Those features are hardly OpenSUSE-specific. We have not really found reviews of this release yet, but here is a new video and one newly-uploaded oldie from Novell. The company along with the distribution it bought is just forever declining. For SUSE to have as much impact as Mint, well… it will need to escape the Attachmate/Microsoft shackles. █
Permalink

Send this to a friend