02.20.12
Gemini version available ♊︎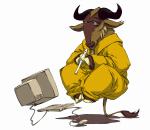 Summary: The firm people cite when alleging that the GPL declines is not telling the whole story
Proprietary firm Black Duck is being criticised by Jose R Rodriguez, who tells us that their results are "highly unscientific", citing this blog post which states: "At FOSDEM, John Sullivan delivered an interesting talk titled Is copyleft being framed? to verify alleged claims on the decline of GPL-d software. (Slides are available.) The crux of the talk is the analysis he performed on the Debian archive to discover the amount of software we distribute that is covered by GPL, LGPL, or AGPL ("GPL-d" for short in the remainder).
"John's talk steps in an interesting and long running debate (a recent summary of which is available in this ITWire article). The most interesting part is the discrepancy among John's results and Blackduck's, which are often use to argue how the popularity of the GPL license is declining. That might be the case. Or not. The more analyses we do to find it out, the better.
"The underlying assumption on John's work is that Debian is a representative sample of the Free Software out there, which I think is a reasonable assumption. I find the analysis presented in the talk completely satisfactorily from a purely scientific point of view. The same cannot be said by Blackduck's result: both their methods and data are secret, making it impossible for anyhow to reproduce their experiments. Highly unscientific.
"Still, John's results are surprising: as much as 87 percent of Lenny's packages and 93 percent of Squeeze's are GPL-d. That seems a lot. Puzzled about that, John discussed with me the issue before his talk, in search for pitfalls in his methods or data. Finding none, I pointed him to the almighty DktrKranz for some extra review; who found nothing either. To stay on the safe side, even during his talk John called for independent reviews of his results. What could be wrong?"
Centrify, another friend of Microsoft's sphere of influence, rears its head again. We are going to try to keep track of those sorts of firms. They usually have strong Microsoft connections, but those who cite them neglect to say so. █
Permalink

Send this to a friend