03.13.12
Gemini version available ♊︎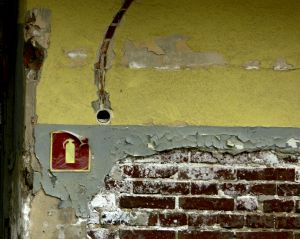 Summary: As Novell's assets are sold and nervous system rots, Microsoft is filing aplenty and giving Novell lots of work in the long-standing antitrust case
THE CASE of Novell against Microsoft may be very old, but it carries on regardless:
Novell has filed its opposition [PDF] to Microsoft's renewed motion for judgment as a matter of law in the WordPerfect antitrust case. It's 160 pages long, just the memorandum, plus 4 exhibits and appendix after appendix — 54 in all. This document [PDF] is a list of what is in all of the appendices. Microsoft's motion was 137-pages long, if you recall. And this is bigger. It's, frankly, amazing.
Microsoft could probably just use money to buy more time until Novell is entirely defunct.
For SUSE, the future is already Microsoft-dependent, but for some who escape Unity it seems like OpenSUSE is an oddball safety net:
While it is totally insignificant why I switched from my previous distribution to openSUSE, I would share the reason. I had been using Ubuntu since 2006 and when Ubuntu made a switch to Unity I found Global menus and extremely limited customization getting in my way. I was keeping a close eye on Unity development and when 11.10 was released it was clear that most of the customization that I wanted was not going to land in Ubuntu.

Using Unity became even more problematic when I bought my second monitor. I wanted to be able to use the second monitor more efficiently. Which was not possible with Unity.

I did try to disable Global Menu but Thunderbird, Firefox and Kate continued to give me problems. Honestly speaking I don't want to do that unless that functionality (disabling Global Menu) is part of the distribution itself.
If the reason to use OpenSUSE is the failure of another distribution, then it does not speak much for success. The OpenSUSE newsletter was recently un-handled. As the community steps aside Microsoft will step in and use the corpse (and former reputation) of SUSE to tax GNU/Linux. Novell's headquarters are being sold. █
Permalink

Send this to a friend