10.21.12
Gemini version available ♊︎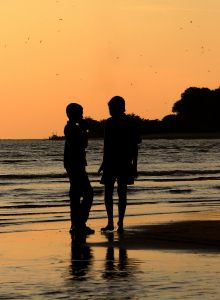 Summary: A collection of patent news, especially news about software patents and patent trolls which use these
THERE has been a huge number of articles about patents since Apple got a favourable — albeit corrupt — ruling.
Apple co-founder Woz disagrees the other co-founder, Steve Jobs, and his potential "thermonuclear" war on Android, wasting Google's time and money, slowing down innovation and progress.
So-called 'legal' folks talk about software patents and FOSS folks like the OSI's head, Simon Phipps, provide actual evidence. For instance:
Recent research supports view that patent troll activity is rising — costing America a fortune in wasted legal fees and lost jobs
A game widely known in the FOSS community has been hit:
Software patents: this needs to stop. X Plane is an awesome flight simulator, made by an independent developer who injects tons of innovations in his product and he is been patent trolled.
The EFF gets increasingly involved and the press too calls firms "patent trolls" even in headlines (but not the mainstream press). There are around 9,423 patents on the subject of WiFi alone and some trolls exploit this to create thickets. Some even put thickets around the Web:
The New York Times has decided to take on the noble task of battling the scum of the Earth: patent trolls.

Rather that cave into one troll's ludicrous monetary demand for what essentially is the basis of the internet, the Times' lawyers have headed for the court room, says the Associated Press. At issue? Hyperlinks in text messages.
Here is another troll which harms the Web. We recently found out that W3C people too had lobbied for FRAND. It's just like RAND, but rather than sounding random it sounds like "friend" and the F stands for "fair". It's a propaganda term for software patents, championed by IBM, Microsoft, and so on. It is like calling war "for peace" and the W3C just embarrasses itself again [1, 2, 3, 4, 5]. █
Permalink

Send this to a friend