01.16.13
Gemini version available ♊︎
All eyes on Europe tonight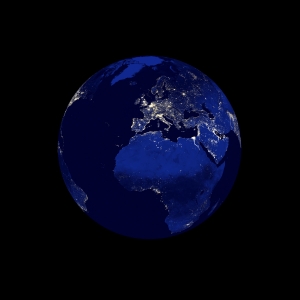 Summary: Action against Amazon's one-click monopoly and unintentional action against FRAND, which helps legitimise software patents as part of 'standards'
DESPITE HEAVY lobbying, software patents in the EU are in principle not legal, but Amazon managed to cheat the system. The FFII takes action and in a new press release the FFII says:
For Tuesday the European Patent Office (EPO) scheduled a hearing on the Foundation for a Free Information Infrastructure's (FFII) opposition to the legendary "one-click gift order" patent from online retailer Amazon.com Inc.

In 2004 the FFII e.V. filed an opposition to Amazon.com's "one-click gift order" patent grant.

FFII board member Stephan Uhlmann: "Software patents hinder innovation and our digital economy as whole. We took on a show case of a software patent while European officials told us software patents were not existent."

Three years later the EPO revoked the patent because of non-inventiveness. After Amazon appealed the decision in 2008, the EPO restored its validity and remitted the case to the first instance. Tomorrow, more than four years later, the EPO's opposition department will once again review the case.
Gérald Sédrati-Dinet, a leading opponent of the unitary patent, notes that UK courts rejected some software patents after they had approved Symbian's some years ago [1, 2].
#swpats software patents still rejected by UK courts http://ur1.ca/ciswd will #UPC follows this interpretation or #EPO 's practices?
Here is the corresponding article which says:
This was an appeal to the High Court of a decision by a UK Intellectual Property Office Hearing Officer not to grant two patent applications (one directed at human subjects, the other to animals). The invention in this case relates to the field of genetics and was directed towards a screening method for differentiating between copy number variants ("CNV"s- repeated sections of DNA) which are associated with a particular condition or phenotype, and CNVs which are present in the population at large, and do not appear to cause disease.
Those patents got trashed again. So perhaps Europe is still somewhat under control and in a state of relative sanity.
Now, what about the US? And on what grounds did DOJ oppose some standard-essential software patents? We said it was for corporate reasons (against FRAND, selectively) and as Masnick's site puts it, "USPTO And DOJ Shocked (Shocked!) That Companies Abuse Patents, But For The Wrong Reasons". Here is more:
In a move that struck some by surprise, the US Patent Office and the Department of Justice put out an interesting statement arguing that companies need to stop abusing promises for fair, reasonable and non-discriminatory (FRAND) licenses (pdf) for standards essential patents (SEPs). They argued, quite reasonably, that lawsuits over SEPs can stifle innovation and block competition. Well, duh. While many are interpreting this as having to do with the FTC/Google settlement, which touched on exactly this issue, the DOJ/USPTO letter seems much more focused on trying to knock some sense into the International Trade Commission (ITC) concerning how it deals with the patent cases it hears. As we've been discussing for years, patent holders get two (entirely) separate cracks at using the legal process to slap down those they accuse of patent infringement. First, there's the federal court system, which is what most people think of when they think about patent disputes. The second is going to the ITC and seeking to ban the product from entering the country (i.e., getting an injunction).
Ironically, it was Microsoft lobbying against Google that weakened an anti-Linux weapon. Watch what Apple is doing with FRAND:
Apple has given notice [PDF] that it has appealed to the Federal Circuit Judge Lucy Koh's order [PDF] denying Samsung's motion to seal certain Apple documents. Apple had filed materials in support of Samsung's motion, but Judge Koh refused to seal some of those materials in her November 29 Order.

[...]

This issue has been going on since July, and the judge stayed her orders so the parties could appeal, which Apple has now done. Interestingly, it's Apple appealing, not Samsung, so that is who really cares.

So what is it Apple wants kept from the public? I'll show you in detail, but the big items appear to be Apple's internal customer research, specific financials, and certain license agreements.

After the order, Apple filed Exhibit 2 to the Robinson Declaration, its calculations that it is suffering $399,196 a day in supplemental damages, or $50 per infringing Samsung unit sold, from October of 2011 to the end of December 2012, with a total estimated supplemental damages figure of $101,167,892. Are they kidding? $50 for each phone sold. Can you imagine?

Apple is the one who has been telling courts that if it had to pay $6 per unit, or 2.4% royalties, per phone for FRAND patents, it would go out of business. But here it is asking for $50 per unit from Samsung for patents, at least three of which are under a cloud at the USPTO in reexaminations.
Yes, Apple alone wants fifty dollars for each phone that does not even use anything from Apple, it uses Open Source and Linux. Some 'justice' eh? Microsoft wants to do the same. It's the act of patent stacking and it's collusion. A Microsoft patent troll, Paul Allen, wants yet more money from Android devices and here is the latest from this case:
When we last looked at the case of Interval Licensing v. AOL, Apple, Google, Yahoo! and others, the case was headed for the Markman hearing on claims construction (see, Allen v. World – The Fight Over Claim Construction) The claims construction issues have now been decided, and a key interpretation has substantially cut in favor of the defendants.
Those defendants already lose in the sense that they must lose focus and spend money in court. Microsoft also sends some patent trolls to fight Android as their toll on the industry grows. From the British press today:
Patent trolling is a "cancer" that poses an "existential threat" to US business – especially startups – according to a panel of experts at last week's CES 2013. But there are plans in the works to fight back.

"There's a great quote from Scientific American," congressman Peter DeFazio told his audience at a CES 2013 panel. "They say, 'It is almost as though we have taken our collective creativity and placed it in a lockbox, where the main benefactors are lawyers and profiteers'."
Don't forget monopolists who hire those lawyers and bankroll or arm trolls to help distort the market. Either way, by eliminating software patents we can assure that a lot of the trolls will go away. A lot of (F)RAND too will be rendered obsolete. █
Permalink

Send this to a friend