03.25.13
Gemini version available ♊︎
Patents as sector-centric monopoly instrument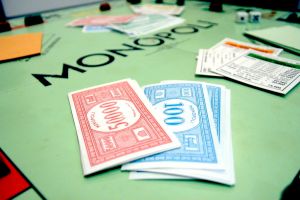 Summary: Patent stories of interest show systemic flaws that harm everyone for the benefit of few
ABOUT a decade ago I became cynical about the patent system that I was previously apathetic towards as I had never learned its true nature, except from corporate media which likes to glorify patents, making them synonymous with innovation, progress, genius, and national pride. Today it is easier to find the media expressing dissatisfaction with patents — more so than when this Web site was first popular (2007) or when it was launched (2006). We need to amplify opposition to the status quo if we are ever to achieve progress.
This post has a collection of last week's articles, all critical of the framework of litigation which enforces patents and reduces competition. The patent systems around the world are connected but separable. Their power is derived from multinational corporations. Apple and Microsoft, for instance, use patent stacking to suppress a rival, Linux/Android. The Philips-backed Intermedia is meanwhile suing Apple (Philips competes with Apple in media devices), which itself is suing Android and wants secrecy. This secrecy is being fought against:
Abraham Lincoln advised lawyers that the best thing they could do for a client was to keep him out of litigation. Steve Jobs should have listened to that excellent advice, from one genius to another, so to speak. But he didn't, and he decided to start thermonuclear war to try to destroy Android, using litigation as the weapon of choice.

After Steve Jobs died, I read an article that quoted his widow as saying something to the effect that just because someone is a genius in one area, it didn't mean he was a genius in all areas. I found that a charmingly honest statement that all wives for sure would understand, with all its overtones and undertones reverberating in the air. One thing that watching Jobs' plan to destroy Android play out in courtrooms has made obvious: he was not a genius at the law. Unquestionably, the Apple brand has been damaged by the litigation against Samsung.

And it may be about to get worse. Here's what is threatening to happen next: The parties were in agreement that the district court was unsealing too many company secrets and both are appealing to the Federal Circuit to keep things sealed. They agreed that they don't want to stand naked before the world, with all their trade secrets exposed. Unfortunately for them, they happened to draw two judges who believe litigants have to endure more of a spotlight than they might enjoy if they choose to litigate, because the public has rights too. Who knew that would happen? Clearly not Apple, a company that is known for its secretiveness. And the appeals court has just ruled that an eager band of journalists will be allowed to argue against sealing of the parties' relevant documents at the upcoming oral argument on the point on March 26.
Here is a news report about it:
A coalition of media advocacy groups and news organizations will be allowed to argue at an upcoming federal appeals court hearing over document secrecy in Apple Inc's high-stakes patent litigation against Samsung Electronics Co Ltd.
Samsung is no angel either. It pays Microsoft for Linux and it is said to be going after a company which, while using Android in its devices, also sues Android players using patents. To quote some patent lawyers, "Samsung not only accuses Ericsson of breaching its FRAND obligations (an accusation it has previously made), but also asserts additional patents against Ericsson — including patents already being asserted in the ITC."
The ITC does nothing for customers. For the most part it has been used by Microsoft and Apple to block competition. Europe is becoming increasingly worried about Apple's behaviour:
Apple put under Europe's microscope after iPhone antitrust complaints

There's no formal investigation yet, but Europe's competition watchdog is looking at Apple's iPhone deals with the continent's mobile carriers.
CAFC, another legal instrument with pro-patents bias, is rapidly losing respect:
Federal judges "get no respect" in patent appeals—but that may change

No court has more power over patent laws than the US Court of Appeals for the Federal Circuit, which handles all patent appeals. In an order released Friday, that court stated its intention to revisit one of the most controversial legal principles in patent law: the "de novo" review of all claim construction decisions.
As Adrienne Kendrick notes another examples of patents costing a fortune Steve Forbes slams the USPTO et al. by writing the following about the Microsoft- and Apple-backed MPEG-LA in particular:
America's patent system is all wrong for today's high-tech world

It's no secret that the Obama administration is looking for excuses to regulate and intervene in the free market, whether it is telecommunications, energy, homeland security or everything else.

And unfortunately, there are "bad actors" in the technology community that are inviting increased scrutiny of their business practices and abuses. Patent pooling – or agreements between two or more companies to collectively license patents for specific technologies – is a fairly common practice among device companies.

These for-profit pools are formed only following a business review by the Department of Justice, which agrees not to initiate antitrust enforcement against them if they operate fairly and adhere to a set of mutually agreed upon terms for operation. When structured and operated in accordance to the guidelines under which pools were formed, these organizations reduce the amount of intellectual property investment by the companies who use them, benefiting consumers with lower prices and helping to spur innovation.

[...]

These are companies you've never heard of – companies like MPEG LA and Mobile Media – which license technologies to innovators in the form of patent pools. Technologies like the MPEG 2 video format – which is likely used in the very device you have in your back pocket – should be offered at a fair and reasonable fee.

Yet, these unscrupulous patent pools lock in licensors for extraordinarily long terms at rates which don't reflect their near-valueless expired patents. MPEG LA has absolute power over the MPEG 2 technology, and innovators are forced to accept MPEG LA's license fees and terms regardless of actual patent value.

Think of it this way: The Motorola RAZR has evolved from a simple flip phone to a dynamic touch screen smart phone in the last decade. While the technologies that made this evolution possible certainly build off each other, consumers would no longer pay the same price for a Motorola RAZR V3 today as they would have when it was first released. But this is what MPEG LA is asking of companies – to pay full price for patents that are expiring, rather than reflecting the current marketplace.

These license fees erect barriers to entry for small and medium sized tech startup companies, and these companies cannot afford to sink millions in IP like many larger corporations.
This is especially harmful to those small business startups that are most reliant on gaining access to patent pool technologies, the very startups that create jobs and fuel innovation here in America. MPEG LA's manipulative price structures are not only standing in the way of consumers being afforded access to these new innovations, they are also driving up prices on devices that are currently available.

[...]

If companies like MPEG LA and Mobile Media do not amend these unscrupulous business practices, the Department of Justice will have no choice but to intervene, inevitably slowing down innovation and creating even more barriers for a fast-moving marketplace.
We are encouraged to see more mainstream publications, even right-wing propaganda sites like Fox, publicly criticising patent systems and pools. █
Permalink

Send this to a friend