04.11.13
Gemini version available ♊︎
Windows monopoly is near the cliff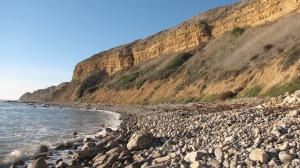 Summary: OEMs are hurt by Windows and Microsoft is unable to do much to change this; gradually, migration to Linux is seen (preinstalls), so UEFI dirty tactics are too little, too late
The corporate press relays some new study from IDC about Vista 8 (Microsoft already advertises Vista 9) and Microsoft-friendly sites like ReadWrite react passionately to it, even MSBBC covers it by quoting:
Recession had also led companies to put back renewal of their PCs, IDC said.

The firm's vice president, Bob O'Donnell, said: "Unfortunately, it seems clear that the Windows 8 launch not only didn't provide a positive boost to the PC market, but appears to have slowed the market."
Charles Arthur says this Microsoft-dominated sector "slumps for fourth quarter in a row," but who is being blamed? Microsoft apologists can blame everything but Microsoft. The problem is not the recession, the problem is that companies see reason to adopt Vista 8. UEFI is not a feature. ZDNet, incidentally, says that there are calls to kill UEFI in light of antitrust complaints [1, 2]:
Hispalinux, a Spanish Linux group pushing for a European Commission probe into Microsoft's Windows 8 Secure Boot requirements, wants all Windows 8 PC makers to outline deactivation options for the security measure.

Hispalinux, which represents 8,000 Linux users, first filed a complaint with Europe's competition commission late last month.

According to the complaint seen by ZDNet, it has demanded a preliminary injunction that forces Microsoft to remove all wording that requires hardware makers to implement UEFI Secure Boot to gain 'Windows 8 Hardware Certification'. The group accuses Microsoft of using this certification to maintain its monopoly and stifling Linux.
UEFI restricted boot is the last attempt — however desperate — to depress GNU/Linux growth. Microsoft fails to convince OEMs to sell devices with Vista 8 and Microsoft even tried to enter the hardware business without success (Surface is a huge failure despite a lot of marketing), except when it comes to selling peripherals like "Microsoft"-branded keyboards which are made by other companies. Here is a rant about what Microsoft did to keyboards:
In my dreams, I have keyboards like this at every desk This is a model M13, a sturdy IBM model M with a trackpoint. In reality, they cost $200 on Ebay and the ones you can get over at Unicomp have white keys, a not so graceful logo and an infuriating set of Windows keys. Clickey Keyboards is always sold out.
On Tablets there is no Windows key. The only key is usually the power button and optionally volume controls. This is the future and this is how Windows is getting phased out. █
Permalink

Send this to a friend