08.05.13
Gemini version available ♊︎
Microsoft propagandists speak out of their bottom part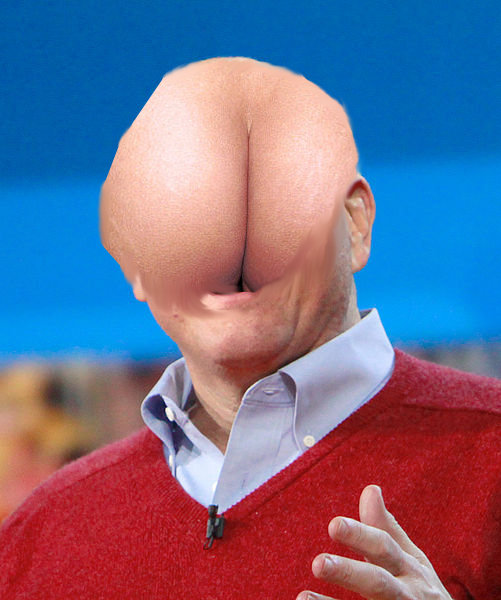 Summary: Claims that Microsoft makes billions of dollars from Android not supported by any concrete evidence, just conjecture from messengers of Microsoft agenda
There is some new chatter about Android tax and I only found it in two sources (I did not look deep enough), which raise suspicion that Microsoft is seeding the message. Why? Because Microsoft boosters, those who work closely with Microsoft, are disseminating it. This is a familiar pattern, seen in particular with Florian Müller.
We don't really know the financial terms of patent deals involving Android. There might be no money changing hands at all. Microsoft has not even given real numbers, it is just making them up [1, 2, 3] to create FUD (deterrence against Android adoption), or relying on others who make them up.
The latest provocation/trolling by Microsoft booster Gavin Clarke says:
In its latest SEC filing, Microsoft said Windows Phone revenue increased by $1.2bn in the year to 30 June, 2013.

But that number included an increase in "patent licensing revenue" in addition to sales of Windows Phone licences.

How does this compare to last year? It's difficult to say, because Microsoft is not consistent in the numbers it breaks out – cherry-picking the best, burying the worst.
Another Microsoft booster, Todd Bishop, uses an even more inflammatory headline:
The number reflects "an increase in patent licensing revenue and sales of Windows Phone licenses," the filing says.
Microsoft has been cheating on its finances for decades, so nothing can be inferred from the above.
"They ask to see the real numbers someday," wrote Pamela Jones. "I'd like to see the patents. If they are as invalid and unwanted as the ones Microsoft tried to bully Barnes and Noble into paying for, it would mean this is a hustle, not a business. As in, "Nice business you have here. It'd be a shame if anything happened to it."
Vista 8 is called a "flop" even by notable Microsoft investors, so Microsoft increasingly relies on taxing the competition; whether it succeeds or not we don't know. We should discard speculation from Microsoft boosters.
Speaking of tax, Microsoft's shared proxy MPEG-LA is now suing Motorola (Google/Android/VP8) over compression:
Back in June, we alerted you to a number of infringement suits brought by licensors to the MPEG LA ATSC patent pool in the Southern District of Florida, targeting several television manufacturers — ViewSonic, Craig Electronics, and Curtis International. Yesterday, a different group of MPEG LA licensors filed suit on patents related to a different MPEG LA patent pool (relating the MPEG-2 video compression standard), but most of the defendants include those targeted in the earlier suits. This could raise speculation that MPEG LA (through its licensees) is becoming more apt to bring enforcement actions to "encourage" technology companies to become licensees to its various patent pools.
It says that the plaintiffs "include Mitsubishi, Philips, General Electric, Thomson Licensing, Panasonic, and Sony," but let's not forget Apple's and Microsoft's dispute against Motorola over FRAND. This seems like patent stacking, that's all. █
Permalink

Send this to a friend