09.23.13
Gemini version available ♊︎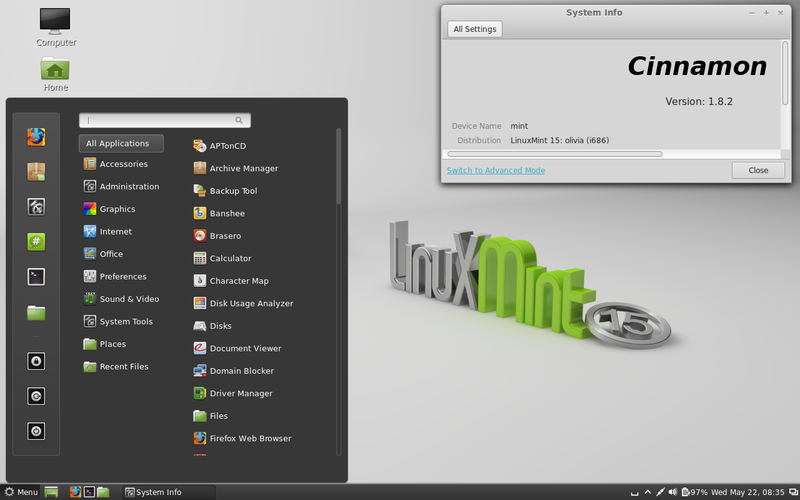 Summary: What we can copy from Apple and what we oughtn't ever copy, only abolish
IMITATING Apple's business practices in order to advance GNU/Linux is not a good idea. Imitating Apple's presentation, however, may be acceptable (Apple's patent aggression aside because it's trigger-happy w.r.t. lawsuits). One thing which Apple is undoubtedly good at is marketing, unless or until it gets caught. Years ago we covered examples where Apple essentially bribed or influenced some bloggers to help manufacture some hype for the hypePad and days ago Apple got caught paying homeless people to pretend to want Apple gadgets rather than a home [1]. That's just utterly rogue. Think different. Think Apple.
Anyway, there are several Ubuntu-based distributions which try to imitate the appearance (and sometimes behaviour) of Apple's platforms. Pear OS [2] and Elementary OS [3] are just two of them and they are likely to meet just limited success because they aim at converting Apple fan, who would probably be disappointed as GNU/Linux can't meet the expectation of being Apple. The many efforts to sell GNU/Linux as a "cheap Windows" (see Xandros, Linspire and several other defunct companies) were never successful because even with Wine GNU/Linux was unable to imitate Windows reliably enough. GNU/Linux is not Windows. And it's not supposed to be.
"Nobody deserves Apple-branded products as a gift; it's not a gift, it's a digital jail in shrink-wrapped boxes."One distribution which uses some Apple-like graphics but does not go too far in imitating Apple is Linux Mint and right now it tries Apple's method of selling hardware tied to the operating system [4-6]. Linux Mint is currently the distribution I install for GNU/Linux converts because it gives them the polish of Mac OSuX while not pretending to be Mac OSuX. It is easy to use (good out-of-the-box experience) and it removes the need to be technical for those who are not.
On the technical side, Apple fails on the basics [7], copies Android/Linux [8], and uses technical tricks to punish and restrict customers [9]. Nobody deserves Apple-branded products as a gift; it's not a gift, it's a digital jail in shrink-wrapped boxes. █
Related/contextual items from the news:
Permalink

Send this to a friend