02.20.14
Gemini version available ♊︎
Another blow from Verizon helps show that Net Neutrality is going the way of the dodo, destroying the very principles of the Internet as we once knew it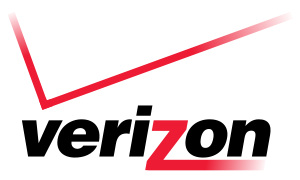 Summary: Net Neutrality is under serious attacks in the United States, where giant corporations try to make up new fees for Internet utility, putting enormous burden even on poor publishers
EUROPE, and by extension the rest of the world, typically follows the trajectory of the US lawmaking when it comes to law. US corporations, backed by NSA espionage which they secretly love, spread their legislation to countries such as Australia, New Zealand, Canada and the UK, and then to the rest of Europe, Asia, and even Africa (which depends on all those).
Defending Europe from Tiered Web has become important because there are lobbying attempts which try to destroy any chance of "Internet for the People", or an Internet which serves anyone but the telecom backbones in the US (originally set up with Pentagon involvement). A French Internet advocacy site says that Net Neutrality talks in Europe are "taking a disastrous turn" [1] after the EU Parliament Civil Liberties Committee reportedly "pave[d] the way for real Net Neutrality." [2]
The European Commission recently tried to gain more control over the Internet, capitalising on the NSA fiasco [3] that we have covered here very closely for years (even before Snowden showed up).
Net Neutrality is gradually dying even in Europe and clearly quite dead in the US (despite empty rhetoric from the FCC [4] and weak action from politicians [5]). We previously covered the topic in posts such as:
The ever-growing Comcast [6] and companies like AT&T or Verizon [7] are now going a step further and pass costs of traffic to the transmitter (publisher), not the receiver, in their greedy attempts to boost their profits at expense of users of the Internet. One headline states that "Verizon wants Netflix to pay for traffic". Is this the official end of Net Neutrality in the US? █
Related/contextual items from the news:
Permalink

Send this to a friend