05.13.15
Gemini version available ♊︎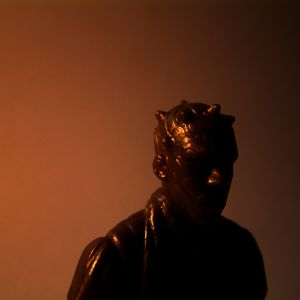 Summary: The latest moves from Microsoft, which is eager to undermine Android and GNU/Linux (desktop/server) by all means possible
Microsoft really hates GNU/Linux. It shows it too. We wrote about several clear signs of it just a couple of month ago. It's summarised in the following series which we published in order to — at the very least — act as a reminder amid Microsoft's media blitz (claiming that it "loves Linux" and embraces "Open Source"):
"Windows ideology [is] causing harm just to be spiteful," wrote to us a reader yesterday morning, "yet again." He cited this new article which shows an attack on GNU/Linux from a Microsoft-faithful CIO.
"The CIO," says the article, "had already released a memo to all tech support chiefs, stating that all retiring hardware should be placed on pallets for pick up by a soon-to-be-named reclamation and recycling vendor. The real kick? They're paying big money to have their stuff picked up and parted out for profit — all in the name of "responsible recycling." Rick quietly shared with me that the CIO was miffed because we were repurposing their donated computers with GNU/Linux. Because we were removing Windows, he thought the donated hardware was being wasted."
How is it a waste to throw away proprietary software with back doors? Surely it would not be a gift if handed over to the disenfranchised in this form (with Windows). Windows is a tool of espionage against its users, so wiping it off should make sense by now, especially after the NSA leaks which prove Microsoft's complicity. Microsoft Peter (Peter Bright) frames Microsoft as anti-leaks after the NSA's Exchange Server spewed out almost everything the NSA had in store. It's hilarious to see how far Microsoft propagandists in Ars Technica are willing to go with such spin.
In other news of interest, the New York Times whitewashes a patent troll (Paul Allen) who attacks Android through Interval. Microsoft, in the mean time, spreads more Android FUD (security-flavoured), showing its clear disdain for Free/Open Source software. Is this the "nice Microsoft" or "new Microsoft" we keep hearing about? How about Microsoft's attacks on Android through Cyanogen as a proxy? It's a Microsoft vassal which tries to remove Google from Android and put Microsoft in charge. Jack Wallen recently published this article about "Microsoft and Cyanogen", asking: "But why Microsoft? Why jump from one juggernaut to another, from one lockdown to another? It's really clear why Microsoft would make this deal: their mobile platform is going nowhere. In order to get their fingers embedded in the mobile pie, they have to embrace other platforms. And what better way to embrace mobility than to get in league with the leader–Android. By working with Cyanogen, Microsoft effectively gets their own version of Android–we'll call it MS Android.
"From my perspective, Cyanogen partnering with Microsoft on Android doesn't open the platform, it closes it up tight. This is especially true considering we're not talking about simply adding a few apps, we're talking about bundling. Microsoft's history of bundling is not littered with praise for being "open". Instead, what this looks like to me is an attempt at Cyanogen turning its back on Google to say "We'll show you!""
Microsoft's spinners Peter Bright and Andrew Orlowski both feel unhappy that Microsoft tries bringing Android software to Windows [1, 2]. They view this as surrender or suicide, as if Microsoft has any chance against Android/Linux and GNU/Linux, except by destroying/undermining them.
"Microsoft closes sole Helsinki outlet," says a Microsoft-friendly paper after Microsoft killed Nokia. "Software giant Microsoft," it explains, "has shut the doors of its only retail outlet in Helsinki, saying that it will focus sales of its consumer devices online and in other retailers' outlets. Located in prime commercial real estate in the heart of downtown Helsinki, the store operated under the Microsoft banner for less than one year."
Yes, just under a year. It means that Microsoft layoffs carry on. We're entering a post-Microsoft era, one that is dominated not just by an alternative brand but also a software distribution alternative. Free software is getting its way. Microsoft actively attacks Free software. Microsoft cannot coexist with freedom, as history serves to show. █
"I do hope that the suit can help demonstrate that Microsoft's claims of succeeding through innovation are a complete fraud. Their only innovation has been in inventing predatory business practices. Other than that, they have been perhaps the greatest borrowers in the history of the software industry."
–Sybase Chairman Mitchell Kertzman
Permalink

Send this to a friend