10.15.17
Gemini version available ♊︎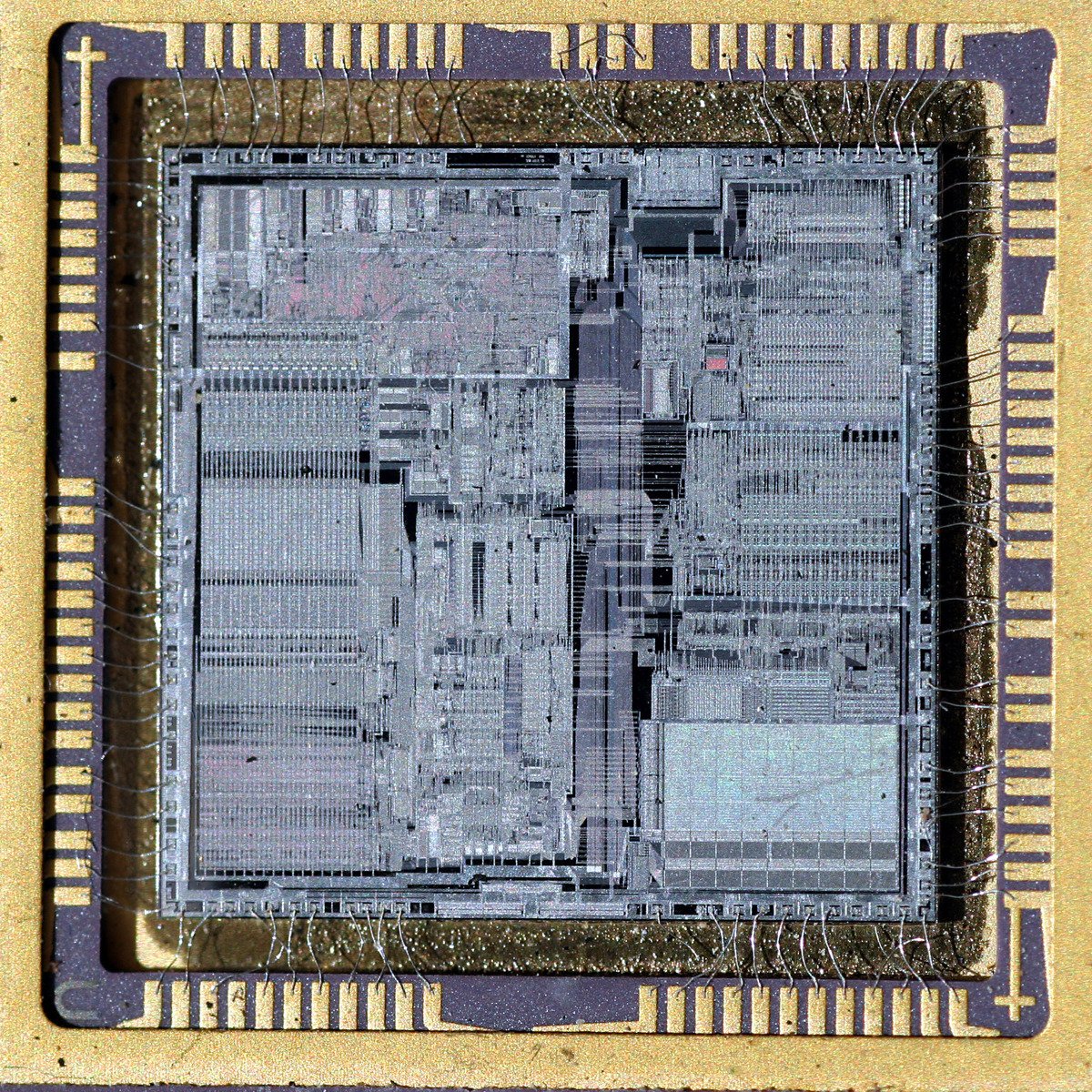 Summary: Qualcomm is getting itself deeper in trouble as fines pile up and its multi-billion dollar dispute with Apple isn't getting it anywhere
THE company known as "Qualcomm" used to exist in the market. One could actually buy things with the "Qualcomm" brand on them. Nowadays, Qualcomm is just something that's a tax. It's embedded in many products and the tax includes software patents, which aren't even valid in many of the respective markets. Later this week we intend to organise our articles about Qualcomm in a Wiki page similar to that of the EPO.
"It's embedded in many products and the tax includes software patents, which aren't even valid in many of the respective markets."Several days ago Qualcomm got slapped with a massive fine (almost $0.8 billion in a nation as small as Taiwan). Will they fine them even more in nations like Korea and China? We shall see…
From the report of Bloomberg (found via Florian Müller):
Qualcomm Inc. was fined a record NT$23.4 billion ($773 million) by Taiwan's Fair Trade Commission in the latest blow from regulators over the way the U.S. company prices mobile phone chips and patents.

The company has been violating antitrust rules for at least 7 years and Qualcomm collected NT$400 billion in licensing fees from local companies during that time, the Taiwanese regulator said in a statement on its website Wednesday. The San Diego-based company didn't immediately respond to a request for comment.

Qualcomm has attracted scrutiny from regulators around the world, with it practices probed in South Korea, China, Japan, the European Union and elsewhere. The company is engaged in a fierce battle with Apple Inc. that has seen the iPhone maker cut off billions of dollars in payments to Qualcomm.
Müller wrote about it in his own blog later on. To quote:
The Taiwan Fair Trade Commission's decision to impose a record fine of more than $700 million on Qualcomm and to demand a departure from some of Qualcomm's longstanding, problematic practices is really huge. If I didn't believe so, I wouldn't be writing this blog post about two hours after receiving approval from Apple to publish my iOS game, after three years of development. We're initially making the game available in 24 countries now and will do our U.S. launch (after a bit more fine-tuning) next month, at which time I'll be more specific about category, name, features, everything.

[...]

This has been a very eventful ten months for Qualcomm in antitrust terms. It's hard to identify the tipping point, but my prediction is Qualcomm will have to fundamentally change its patent licensing and other business practices in the not too distant future, and when that happens, today's Taiwanese decision will be considered to have been among the more important events in that regard.
IAM, as expected, isn't too happy. "Whatever happens with the appeals," it wrote, "the fact that the TFTC has shown its cards means there is one less major regulatory question mark for Qualcomm in Asia. The focus of the antitrust war may shift to the US and EU going forward, although there is still important Apple-Qualcomm litigation going on in China, Taiwan and Japan."
On a separate day IAM spoke about NXP patents and Qualcomm, which it dubbed "one of the world's leading licensors" (more like one of the world's leading bullies). To quote:
According to a news report earlier this week Qualcomm has offered to agree to certain patent-related conditions in order to get the greenlight for its $38 billion takeover of NXP from European Union regulators. The giant US chipmaker is said to have told regulators that it will not acquire NXP's standard essential patents (SEPs) and will not assert the Dutch company's IP relating to near field communication (NFC) technology, except for defensive purposes.

Given that Qualcomm is one of the world's leading licensors and makes a big chunk of its profits from monetising its patent portfolio in the mobile space, these possible concessions are very significant. The San Diego based business's licensing practices are of course well and truly in the spotlight right now thanks to various regulatory investigations and its increasingly bitter spat with Apple. As we reported earlier today, Qualcomm was fined $773 million by Taiwan's antitrust authorities (the company has said it will challenge the decision in court) and has also been hit with fines in the recent past by South Korea and China.
An article from Eric Jhonsa at The Street has meanwhile explained "Why Apple Is Likely to Come Out Ahead in Its Royalty Battle With Qualcomm" and to quote the summary:
Apple probably won't get everything it officially wants in its legal fight with Qualcomm. But similar to what happened in its patent battles with Samsung, Apple might end up in a better position than if it had never sued.
As we explained at the start of the year, if Apple wins this battle, it will be good news for Android, too. Apple has just, yet again, been sued for patent infringement. Will Apple interpret that as a wakeup call regarding patents? Perhaps a nice goal for us to have is to compel companies like Apple to understand that software patents aren't in their interest and therefore fight along with us.
"Will Apple interpret that as a wakeup call regarding patents?"In the meantime, as of Friday, "Qualcomm Seeks China iPhone Ban, Expanding Apple Legal Fight" (because it's feeling the pressure).
To quote Bloomberg again:
Qualcomm Inc. filed lawsuits in China seeking to ban the sale and manufacture of iPhones in the country, the chipmaker's biggest shot at Apple Inc. so far in a sprawling and bitter legal fight.

The San Diego-based company aims to inflict pain on Apple in the world's largest market for smartphones and cut off production in a country where most iPhones are made. The product provides almost two-thirds of Apple's revenue. Qualcomm filed the suits in a Beijing intellectual property court claiming patent infringement and seeking injunctive relief, according to Christine Trimble, a company spokeswoman.
Qualcomm is just trying to intimidate Apple, but we very much doubt this pressure (or financial risk) will turn Apple away. At the end, we certainly hope that Qualcomm will lose and preferably fold as a company. Qualcomm has nothing left to offer. █
Permalink

Send this to a friend