03.05.21
Gemini version available ♊︎
By Gavin L. Rebeiro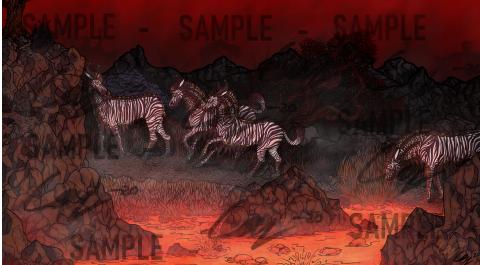 Summary: March 2, 2021 blog post series from a guest author; for some background, see blog posts from Microsoft in the official blog of Raspberry Pi [1, 2] and our response to these
Cover
The artwork on the cover of this work is used under explicit written permission by the artist. Any copying, distributing or reproduction of this artwork without the same explicit permission is considered theft and/or misuse of intellectual and creative property.
• Artist: Cay
• Artist Contact Details: catthecay@gmail.com
• Artist Portfolio: https://thecayart.wixsite.com/artwork/contact
These covers are here to spice things up a bit. Want to have your artwork showcased? Just send an email over to contact@e2eops.io and let us know!
For encrypted communications, you can use the OpenPGP Key provided in chapter 6.
Copyright
• Author: Gavin L. Rebeiro
• Copyright Holder: Gavin L. Rebeiro, 2021
• Contact Author: glr@e2eops.io
• Publisher: E2EOPS PRESS LIMITED
• Contact Publisher: contact@e2eops.io
This work is licensed under a Creative Commons Attribution-ShareAlike 4.0 International License.
For encrypted communications, you can use the OpenPGP Key provided in chapter 6.
Chapter 1
Acknowledgements
Techrights techrights.org (TR) deserves credit for coverage of the Raspberry Spy Foundation's underhand tactics; a heart-felt thanks to everyone who participated and notified TR about the Raspberry Spy espionage. TR has been robbed of credit they deserved in the early days of news coverage. The following links go over some of the news coverage from TR:
• Raspberry Pi (at Least Raspbian GNU/Linux and/or Raspberry Pi Foundation) Appears to Have Been Infiltrated by Microsoft and There Are Severe Consequences
• Raspberry Pi Foundation is Trying to Cover Up Its Deal With the Devil by Censoring Its Own Customers
• Raspberry Pi Foundation Owes Customers an Apology
• Holding the Raspberry Pi Foundation Accountable by Explaining What Happened (and Providing Evidence)
• Raspberry Pied in the Face — Part I: What is Known About the Relationship Between Microsoft and the Raspberry Pi Foundation
• Raspberry Pi OS Adds Microsoft Repository Without User Permission
• Raspberry Pied in the Face — Part II: Raspberry Pi Foundation in Violation of GNU/Linux Rules (Because of Microsoft)
• Raspberry Pied in the Face — Part III: Eben Upton's Response and Its Significance
• Raspberry Pied in the Face — Part IV: Poor Crisis Management by the Raspberry Pi Foundation
• Raspberry Pied in the Face — Part V: Raspberry Bye? The Lost of Trust is Pervasive and the (Un)Official Response Unhelpful
• What Microsoft Did to the Raspberry Pi Foundation is Part of a Broader Anti-GNU/Linux Strategy
• More Than a Fortnight After Installing Microsoft Surveillance and Keys on Millions of Computers Without Users' Consent the Spin Comes From the Raspberry Pi Company (via Microsoft)
• Raspberry Pi Reaffirms Its Commitment to Microsoft (as Trojan Horse Inside Classrooms) and Abandons the Free Software Community
• Microsoft Inside — Part II: Microsoft Has Plans for the Raspberry Pi or Linux SBCs in General (and It Hides Its Role in That)
I tried to keep things in chronological order, but you should just check out the TR site archives from Febuary 2021 onwards for coverage on this treachery from the Raspberry Spy Foundation.
A big thanks also to the founder of Everything Wrong With Free Software (EWWFS); EWWFS did a great piece on the Raspberry Spy that is worth reading:
• maybe-dont-buy-a-raspberry-spy
I originally got the inspiration for this paper from the creator of EWWFS. Much support and encouragement was provided during the research and development of this paper from EWWFS.
I saw the freedom-crushing propaganda machine in full action after the story first broke. Every single forum post that was censored, every single person in chat rooms that had been blocked or called a "basher", and every single person who boycotts or called for a boycott of the Raspberry Spy, all give us hope that the fight for freedom is still alive.
It is my hope this document helps you advance your freedoms, learn a few new things, and have fun in the process. Let's get hacking! █
Permalink

Send this to a friend