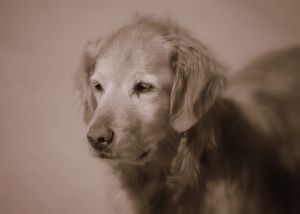 Summary: Microsoft adds a bark to its bite in the fight against the freedom and zero-cost of Android
MICROSOFT rarely brags about its extortion (or racketeering [1, 2, 3, 4, 5, 6, 7]) of Android (with Linux inside), saying that it both elevates its cost and makes money from it (two injustices at the same time). Yes, Android is not always free because Microsoft helps create new laws that simply declare Linux to be the property of Microsoft, even though Microsoft writes no code for Linux (unless it violates the GPL, demotes Linux, and promotes Windows).
Microsoft Emil, a longtime booster of the monopolistic company,
helps Microsoft declare
that "Android isn't really free" because it is "patent-infringing". From his new article:
Google's open source Android operating system is not as free as it seems, Microsoft argues, because it infringes a number of patents. When asked whether open source models created problems for vendors with licensed software, the software giant went on the offensive. "It does infringe on a bunch of patents, and there's a cost associated with that," Tivanka Ellawala, Microsoft financial officer told MarketWatch. "So there's a... cost associated with Android that doesn't make it free."
Our reader
ThistleWeb
replies by saying: "Yet more hollow "patent infringement" FUD from MSFT; is anyone still convinced they've changed?
"Will MSFT EVER actually compete on merit? I'm guessing they've long forgotten how to even begin to make a start on that concept"
"Yet more hollow "patent infringement" FUD from MSFT; is anyone still convinced they've changed?"
--ThistleWebMicrosoft's collection of money from many Android devices is unjust because Microsoft contributed nothing but FUD to Android. Why should Microsoft receive a penny? If anything, it ought to pay compensation for empty threats, which may violate the law in some countries like Germany. "Patent this that and the other, since Microsoft can't compete properly," remarked our reader Sebastian. Microsoft is 'winning' with Linux only in the sense that it successfully extorts or colludes with key distributors/manufacturers of Android phones, including Samsung.

Many sites across the Web are excited about Galaxy Tab. This one says "Samsung Galaxy Tab is Lighter Than iPad, Has Almost Twice The RAM, Even Has 2 Cameras" (but it also has Microsoft tax).


Android 2.2 powered Galaxy Tab was introduced by Samsung recently and is already touted as the most promising Apple iPad rival yet by many industry experts. With its latest entry into tablets, Android is spreading like wildfire.
That may be true, but there are challenges to make it non-free using software patents, Oracle being one example [
1
,
2
,
3
,
4
,
5
,
6
] (Ellison helping his friend Steve Jobs at Apple by doing so [
1
,
2
,
3
]) and Microsoft being another. Microsoft booster Gavin Clarke chooses
an iffy headline
to make it sound like Microsoft's extortion of Linux/Android is merely a "me-too" move following Oracle.
Faced with this prospect, Ellawala is extending the argument Microsoft has made against Linux on PCs and servers — that there's a hidden cost to the operating system. Typically Microsoft has played up development and integration costs of working with Linux, but now on mobile it has the patent saber to rattle to convince phone makers that they're better off using Windows.
Google has been too idle on this matter and IBM too (it has done nearly nothing since Microsoft started this extortion in 2007 or 2006, depending on whether the Novell deal counts). The above attack on Android could be a prelude to the half-a-billion-dollars "Slog" for Vista Phone 7 [sic], which other Microsoft PR agents (acing like journalists) mention for no important reason.
Ina Fried for example
writes a whole article about Vista Phone 7 just to tell us that it "will be GSM-only in 2010" (who cares? Everyone knows it's primitive and it's not even out yet).
"Mono is trying to capitalize on Java FUD," warned us
gnufreex
some hours ago. "To make people jump from pan to fire."
Alison Diana's new article/advertisement about
Mono
was
brought to our attention by a new visitor to the IRC channels
. It reads like it's just promotional and it sheds light on Mono's tight connection with Microsoft's proprietary software:
In May, Mono Tools for Visual Studio 2.0 Beta 1 (MonoTools) was released. The tool is a commercial add-in for Microsoft Visual Studio 2008 and Visual Studio 2010 that lets developers build, debug, and deploy .NET applications targeting Mono without leaving Visual Studio, said Jorgensen. The professional version of the tool is available for $99 from Novell's Mono store. The enterprise edition costs $249.
Mono is the sort of
obvious patent problem
which Microsoft MVP Miguel de Icaza hopes to put inside all Android phones [
1
,
2
,
3
,
4
,
5
,
6
,
7
,
8
,
9
,
10
,
11
,
12
,
13
,
14
,
15
], giving 'teeth' to Microsoft's empty allegations.
⬆