KDE Still Does Not Support LibreOffice
Dr. Roy Schestowitz

2010-09-30 17:43:42 UTC
Modified: 2010-09-30 17:43:42 UTC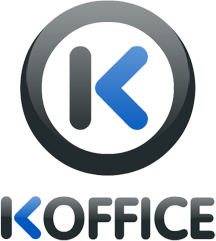 Summary: A polite call for KDE to put its weight behind LibreOffice
"LibreOffice and the Document Foundation are for sure a hot topic today here at OWF," wrote Red Hat's Jan Wildeboer this morning.
This is an important cause at this particular stage, primarily because of Oracle. The goal it to
override OpenOffice.org
(notice how it came from proprietary StarOffice to dual with OpenOffice.org and now all the way to freedom with LibreOffice).
LibreOffice boasts a
growing list of supporters
(growing as we speak), but KDE has not yet been added to this list. GNOME has been there for several weeks (based on information
Techrights
received in advance [
1
,
2
]), so we can only assume that KDE was approached for support and declined.
"[W]hy does the steering committee and founding member list have only two developers?"
--Aaron Seigo, Plasma developerAaron Seigo, one of the most prominent voices from KDE, has voiced his opinion in Identi.ca by writing: "best of luck to Libre Office, as Oracle's ship of F/OSS sinks faster and faster ... though somehow i doubt they care... though i have to say .. "Document Foundation"? really? contender for "Poor Foundation Name Of The Year", subcategory "Vague and Misleading"... and why does the steering committee and founding member list have only two developers? (inc one guy who worked on the KDE integration)... are there really that few developers left, or are the local(ization) teams for OO.o the managerially savvy ones?"

For reasons we explained this morning, Oracle is not a safe company to trust. Can KDE explain why it has not added itself to the list of supporters, or at least not yet? Might it be because the KOffice team collaborates with OpenOffice.org on some code?

Interestingly enough, 2 years ago we mentioned "LibreOffice" based on this post ("It is time we had a 'LibreOffice'"). ⬆