Facebook is Now Officially a Patent Bully
Dr. Roy Schestowitz

2010-11-11 07:59:55 UTC
Modified: 2010-11-11 07:59:55 UTC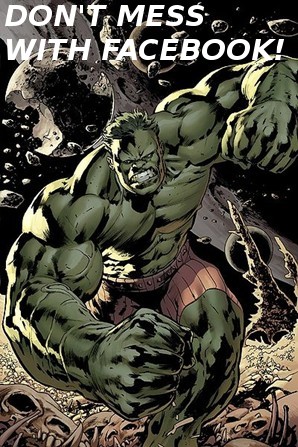 Summary: Facebook's aggression -- including lawsuits against far smaller rivals -- carries on despite Facebook's growth
Facebook, which is partly owned by Microsoft and in many different ways empowers Microsoft's monopoly, keeps showing why it's a malicious company* (e.g. using information without permission as Facebook's nearly entire business model** is based on feeding nosy people). As we demonstrated in previous posts, in recent years Facebook has been collecting software patents and it's indicative of paranoia among companies that are about to collapse. We wrote many posts which were warning about Facebook's practices but especially its patents and the relationship between the founder and the world's latest patent troll. As the old saying goes, "Power corrupts; absolute power corrupts absolutely." A lot of people give a badly-behaving company a lot of power it oughtn't have.
Facebook was seen
bullying with trademarks a few weeks ago
and given the
increasing scale of Facebook
(and increasing growth), it ought to worry. For a growing company to also be a bully is a sign of infinite arrogance and now we find that
Facebook is also attacking rivals using patents
(so we know that the portfolio is not for "defensive" purposes):
Facebook Inc., the world's biggest social-networking website, accused the owner of the Boston Phoenix newspaper and WFNX radio station of infringing two patents related to ways to manage information online.

Facebook filed the complaint today in federal court in Boston against Phoenix Media/Communications Group Inc. and its People2People Group, Tele-Publishing and FNX Broadcasting units. The allegations were made in response to a patent-infringement lawsuit Tele-Publishing filed last year against Palo Alto, California-based Facebook.
Why would people want to give personal data to such a repulsive company
that also censors
? We
recommend Identi.ca
and
GNU Social
until Diaspora makes its case.
⬆
____
*
It's really quite apt that they are connected to Microsoft, as Facebook is one of the least ethical companies out there (since its early days), especially among those who rose to power in recent years.
**
That tends to change over time, with elements like games contributing through other avenues.