The Elephant in the Patents Room
Dr. Roy Schestowitz

2011-05-23 12:49:55 UTC
Modified: 2011-05-23 12:49:55 UTC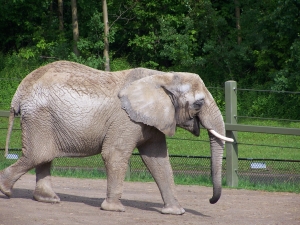 Summary: What it means to ignore Microsoft's patent cartel while daemonising companies whose patents are intended to defend FOSS
SOFTWARE patents need to be eliminated and those who hoard them are part of the problem, with caveats. There are those who actively use patents for anti-competitive purposes, there are those who just collect them for "defensive" purposes (although that can change when the ownership of the company or the patents changes), and those who keep mostly silent on the subject (the conspiracy of silence as the former head of the FFII called this type of phenomenon).
"As time goes on it becomes ever more clear that the "FOSSPatents" persona is just an attack on FOSS."One person who conveniently ignores Microsoft's aggression -- that which uses patents offensively itself -- is Microsoft Florian. He wants people to believe that so-called 'defensive' patents (like OIN's) are the problem. In fact, Microsoft Florian links to a Microsoft booster who paints Google as the culprit, not Microsoft. He always ignores Microsoft. As Charles-H. Schulz put it, "Florian Mueller has been rattling his saber for almost a year now, launching "fatwas" and anathemas on selected vendors (IBM and to a lesser extent, Oracle) while refusing to address the very big elephant in the room: Microsoft." Here is his latest post which conveniently leaves Microsoft out. To quote the ending: "They'll try to sue the defenseless while Apple, Google and RIM are sitting on the sideline, or don't even seem to care at all."

He happily paints IBM as the problem again by requoting: "IBM said it is launching InfoSphere BigInsights and Streams software to analyze unstructured data such as text, video, audio and social media. The software, cooked up by IBM Research, is based on Hadoop and more than 50 Big Blue patents."

How many of these patents would be used offensively? And what about Microsoft's more controversial patent applications that start to monopolise fighting disease? What about Apple's purchase of over 200 patents from Freescale Semiconductor?


Apple Inc. recently recorded the receipt of 200 patents and pending patent applications from the electronics company Freescale Semiconductor, Inc. Although not recorded until May 18, 2011, the assignment is dated April 11, 2011. Freescale began as a division of Motorola in 1949 and spun-off in 2003. Some of the patents transferred originally belonged to Motorola.
Microsoft Florian does not write about such things because it's part of Microsoft's cartel of patents, not the Linux/FOSS side. As time goes on it becomes ever more clear that the "FOSSPatents" persona is just an attack on FOSS.
LWN
readers
can't stand the guy
.
⬆