IDC Still Turns Data Into Microsoft Propaganda in Servers
Dr. Roy Schestowitz

2013-03-02 11:42:44 UTC
Modified: 2013-03-02 11:42:44 UTC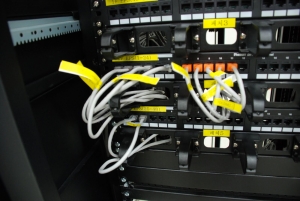 Summary: IDC counts just money (benefiting expensive offerings), not actual share
Techrights wrote a great deal about IDC, which Microsoft routinely pays for propaganda. Here is a new rebuttal to the methods IDC adheres to so as to make Microsoft look like a leader (for being too expensive) while in fact it's a follower:
On a base of $869 that other OS adds $1K to $4K to the price. Even assuming the base model is pumped up a little, it's easy to see a typical server for schools or small businesses to cost twice as much with that other OS as compared to GNU/Linux. That suggests server unit shipments with GNU/Linux could be close to unit shipments with M$'s OS. I like that and GNU/Linux' share is growing much faster than M$'s. Then there are the damned CALs…

Further, IDC states $51billion in servers amounted to 8million units, about $6K per server on average, so the average server hardware cost $6K with no GNU/Linux OS or $2K to $5K with no OS from M$. The GNU/Linux user gets a lot more hardware for the money, 200% to 20% more. That's a lot.

Come on, IDC. You know the units shipped. How many units shipped with GNU/Linux and how many shipped with that other OS?
Matt Oostveen needs to be named for his role in the following article, where IDG is pushing IDC (part of IDG) line, showing certain collusion between publication and analysis or advertisers (sponsors). The article's headline
may seem pro-Linux
, but the body is not. It is not unusual for IDC to state something like, "Linux grows to X" where X is some unrealistically pathetic and misleading figure.
⬆