While the corporate media celebrates IBM as though it's some kind of 'champion' for hoarding patents that it then uses to attack companies which actually grow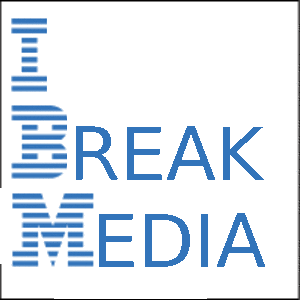 Summary: Patent aggression and patent lobbying from IBM is a growing problem, especially now that patent lawsuits are on the decline and software patents are going away
Thomas F. Cotter, a Briggs and Morgan Professor of Law (from the University of Minnesota Law School) wrote about Mexico's patent law, invoking some drool-dripping 'IP' academics (Mike Schuster in this case) who say that in "Mexico, patent damages must be 40% of public selling price of infringing products..."
"Under the new CEO, or so it would seem, IBM is back to the days of suing companies like Sun."IBM's patent chief, who keeps plotting and scheming to blackmail the whole industry using software patents, cited the above 'IP' academics and noted that: "Patent damages would seem to be (potentially) quite high..."

Remember that IBM is now suing various companies and shaking them down for patent payments. Under the new CEO, or so it would seem, IBM is back to the days of suing companies like Sun (Florian Müller once called them "International Bullying Machines").

We remind readers that today's IBM is nothing like the IBM of 5 or 10 years ago. The company is still manipulating the media and lobbying for software patents, much to the detriment of just about every software company. "A large % of US companies are software companies," wrote this patent attorney the other day. "Their patent applications are being inordinately rejected at the USPTO."

I told him that software patents are being used against the vast majority of software companies (small ones), basically destroying them. This is the kind of thing that IBM and other patent maximalists are promoting. They worry that their plot is coming to an end, especially due to Alice and PTAB. The number of patent cases in the US courts has gone down sharply (as of 2016's end) and MIP puts it all in a table, explaining the numbers as follows:


A total of 4,580 district court cases were filed in 2016, down from 5,775 in 2015.

This is the lowest number of district court patent cases since 2011, when 3,899 cases were filed, according to Docket Navigator figures. That year was the last before the American Invents Act came into effect.

The average monthly number of cases in 2016 was 382, down from 481 in 2015, 418 in 2014, 508 in 2013 and 455 in 2012.

The fourth quarter of the year saw 1,170 cases filed, up from the 1,138 cases filed...
Looking at utility patents alone (not software patents),
Patently-O
gives an impression of growth
, even charting the numbers along with faces of
USPTO
Directors. To quote
Patently-O
: "The chart below shows the number of utility patents granted each year for the past few decades. I have included images of PTO chiefs as well. Although only small view of PTO work-product, the dramatic shifts in the number of grants (all occurring while facing a large backlog of cases) helps highlight the importance of the role of PTO Director. You'll note that more utility patents were issued in 2016 than any prior calendar year – 303,000. However, the rate-of-increase seen under Dir. Kappos is clearly gone."
David Kappos
, 'formerly' IBM (still paid by them, now paid to lobby for software patents), has been a terrible Director whose lobbying at the moment puts the patent office at the bottom of ethical standards and brings it into disrepute. The graph mentioned above (with animation) serves to show just how terrible Kappos was in the quality control sense. For IBM to still be paying him, especially for something as notorious as software patents and lobbying, is a terrible idea.
⬆