WIPO -- like EPO -- is attacking the media for reporting facts
Related
(days old):
Insensitivity at the EPO's Management – Part X: When EPO Calls the Truth "Defamation"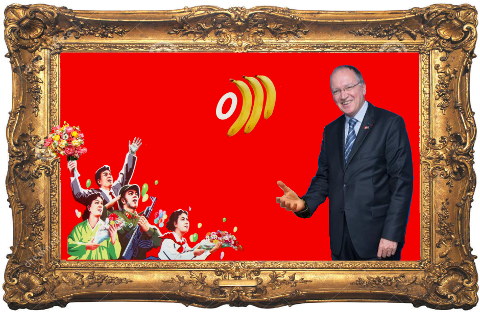 Summary: The corporate ties of WIPO are the least of all troubles when WIPO attacks critical media and leads critical staff to suicide, just like the EPO
International institutions are, in general and rather broad terms, dangerous entities because they are not subjected to national laws and their staff isn't protected by such laws, either. It makes a lot of people vulnerable and ILO fails to fulfill its mission. One day, if time permits, we intend to expose the complicity of ILO, as we have documents that show some truly nefarious things. I first became aware of malice at international institutions well before covering EPO scandals. I had heard from and received many documents from aggrieved UN staff that suffered severe retaliation for speaking out the truth (this implicated the US military too), leading to suicidal tendencies and character assassination attempts, health issues, etc. Sounds familiar? Well, the main impediment to publication back then was most of the legal documents being in French, as well as reasonable concerns about source protection. We'd rather publish nothing than put a source at jeopardy/danger. We have a perfect record at that and we intend to maintain it.
"We remind readers that Gurry and Battistelli tried to get that very same job. Eventually they both ended up causing people to blow whistles and sometimes commit suicide."Battistelli's banana republic is rather unique. It's probably by far the worst. Yes, even worse than WIPO. Where are the safeguards? Where is the oversight? Where is ILO in all this? Well, there are serious issues there too and no real access to justice. Legally speaking, staff is in no-man's land and yet there's some sort of façade of legal recourse, which keeps the media out/apathetic.

Last year we did an article about the subcommittee which dealt with WIPO scandals (in the US). This implicated but was not limited to Gurry (he has facilitators, like in the EPO). We remind readers that Gurry and Battistelli tried to get that very same job. Eventually they both ended up causing people to blow whistles and sometimes commit suicide. They are both utterly terrible individuals who probably derive pleasure from power alone. They feel as though they can get away with anything (as so often they do).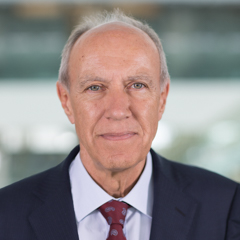 Gurry is a thug. Some would call him a criminal (in the white-collar sense) and would probably be justified in doing so. He is now attacking the press. And for what? For merely pointing out his horrible deeds? The EPO did this too. It
threatened to sue me several times
, it
sanctioned
IP Kat
for reporting truths, and it has been
strongly condemning TV programs which present facts
. Truth cannot be tolerated by autocrats and their cronies. To them, truth is a fierce enemy and they try to send out the message that those who dare say the truth will face severe consequences. That's reign by fear;
it's terror
.
World Press Freedom Day is the 3
rd
of May (yesterday), so now is a suitable time to bring up the latest scandal from WIPO.
Some readers sent us
this PDF
and urged us to cover it (
Respecting Freedom of the Press at the United Nations
-- an article by Matthew Parish dated 25/4/2017).
"See the document by the Geneva-based lawyer Matthew Parish," one reader told us. It's several pages long and we need not reproduce the whole thing here as it's already widely circulated. "Criminal investigations for defamation," he says, "are virtually unheard of in Switzerland. It has long been thought that these provisions of the Swiss Criminal Code are close to obsolete. It might be thought extraordinary that Mr Gurry, through the Swiss Ambassador (the same individual in the DNA case as now), is almost uniquely able to ensure the exceptionally swift investigation of such complaints in respect of legislative provisions commonly regarded as close to dead."
There is a little press coverage in English. Written by Alex Newman from the US media, for example, as article which was published some days ago (last Thursday)
says this
:
In violation of the unalienable rights to free speech and freedom of the press, yet another United Nations agency, the World Intellectual Property Organization (WIPO), is again abusing the legal system in an attempt to bring criminal charges against a journalist over his factual reporting. The explosive scandal was outlined in a document this week sent to every UN member state's mission in Geneva, where the scandal-plagued agency and its rogue director-general, Francis Gurry, are based.

The revelations follow another, similar scandal in which a communist-linked bureaucrat running the UN Food and Agriculture Organization (FAO) in Rome is abusing arcane laws to persecute a local newspaper and its editor.

Ironically, despite the developments, the UN itself claims to support the decriminalization of defamation in places where it remains a criminal offense. And yet, the UN allowed the WIPO agency and its leader to host the important UN Chief Executives Board meetings this week.

The most recent attempt by a UN agency to quash free speech surrounds a criminal complaint filed by WIPO boss Gurry against a reporter in Switzerland. The journalist in question, a reporter with World Radio Switzerland, reported on a January protest against Gurry over his alleged corruption, bullying, and abuse of power.

"The [WIPO] organization has also been described as the FIFA of the UN by a U.S. Congressional Committee," the reporter noted. FIFA refers to the corruption-plagued soccer association, the Fédération Internationale de Football Association, or International Federation of Association Football. "Staff councils across the UN accuse WIPO management of intimidation, suppressing investigations, interference in the procurement process and even DNA theft. Gemma Vestal, General Secretary of the Federation of International Civil Servants Association says enough is enough, the WIPO head, Francis Gurry, has to go."

None of those statements are even controversial, and every one is demonstrably true, in addition to being widely reported around the world. In fact, it only scratches the surface of Gurry's corruption and wild abuses, much of it documented by members of the U.S. Congress in both parties. Among other concerns, for instance, Gurry was credibly accused of violating U.S. law and UN sanctions by multiple sources for sending sensitive dual-use technology to the brutal dictatorships ruling Iran and North Korea, reportedly in exchange for the votes of those regimes in his bid to run WIPO. When whistleblowers tried to expose the scandals, Gurry went ballistic, retaliating against the officials and stonewalling the investigations. He even reportedly ordered that DNA be collected from his subordinates in his zeal to unmask anonymous critics within WIPO.


For those who may have already forgotten (or never knew), WIPO previously threatened Watchtroll as well. That's hostility towards blogs, too.
SUEPO has mentioned this as well. SUEPO's text is a reproduction of a FICSA E-mail message whose body
goes as follows
:
Following Council's request that the FICSA membership be provided updates relative to staff-management relations in some of the more troubling organizations, we would like to provide you with the attached document published yesterday by a lawyer who is currently defending a Geneva-based journalist who had reported on the relatively recent FICSA/CCISUA organized demonstration against the WIPO Director General.

The document states that the Swiss Ambassador who this time lent his name to the WIPO Director General's criminal complaint, is the same Ambassador who had allegedly helped the WIPO Director General when WIPO staff members' stolen personal effects were illegally transmitted to a Swiss laboratory for DNA analysis several years ago, without the staff members' knowledge and consent. An OIOS investigation was blocked due to the Swiss/Geneva authorities' refusal to cooperate with the OIOS investigators.

The WIPO Director General has now put into place his own Staff Council, denying the rights of more than 600 WIPO Staff Association dues-paying members to be represented and defended by the elected leaders of their Staff Association in discussions and negotiations with the WIPO Director General.

FICSA will continue to provide advice and assistance to the WIPO Staff Association for as long as this unacceptable situation persists.
We don't typically cover WIPO (we lack sources from WIPO, but would happily welcome any as
material can be supplied anonymous
). In any case, to deal with WIPO as a subject entirely separable from EPO would be unwise because some of the same abuses occur in both and there's probably room for cooperation against tyranny. The governing bodies, as we shall show in our next post, have become growingly complicit in the abuses and oversight got dismantled -- to the point where unaccountable, corrupting, abusive entities run amok, destroying many people's lives.
⬆