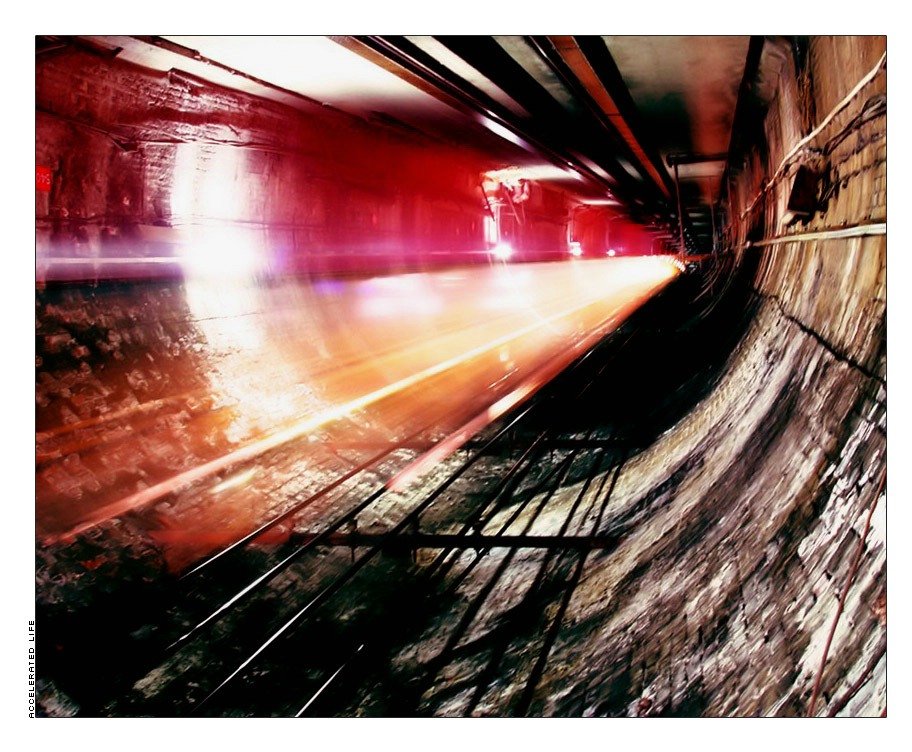 Summary: Tech rights (not to be confused with Techrights the site) are going down the drain; people are made complicit using fear tactics, having been told a lot of lies about so-called contact-tracing borderline pseudoscience
Tech rights, or rights associated with use of technology (e.g. the right to modify code, right to share programs, privacy rights etc.) are going away. COVID-19 further accelerated this trend, even for home workers (spyware is becoming more common inside one's own home, by demand from one's boss/es).
"So-called 'phones' track not only one's location but also who one meets or walks next to (or talks to, maybe complete with a recording!), so we know we're moving in the wrong direction."The regressions are very noteworthy and they're happening faster than one can properly analyse/assess them, let alone resist them. So-called 'phones' track not only one's location but also who one meets or walks next to (or talks to, maybe complete with a recording!), so we know we're moving in the wrong direction. 5 days ago I went to a shop that sells so-called 'phones'; they told me that since late 2018 they've refused all cash payments; this means that even PAYG contracts for so-called 'phones' (even 'dumb' ones) aren't possible without giving away one's identity. Not anymore.


Earlier this week another Debian developer, this time Antoine Beaupré, wrote
about contact tracing
(his post was updated about a day ago). He wasn't the first Debian Developer (DD) to explain why contact tracing is stupid and pointless (more harm than good and likely no good
at all
). "I have strong doubts," he wrote, "about the efficiency of any tracing app of the sort, and even less in the context where it is unlikely that a majority of the population will use it."
"Surveillance or data-hungry cults will of course promise us solutions -- ones that involve massive compromises that bring about no real solutions."A few months ago DD Erich Schubert published "Contact Tracing Apps are Useless". It's one of the better posts about this subject. To quote some bits: "Some people believe that automatic contact tracing apps will help contain the Coronavirus epidemic. They won't. Sorry to bring the bad news, but IT and mobile phones and artificial intelligence will not solve every problem."

"In my opinion," he wrote, "those that promise to solve these things with artificial intelligence / mobile phones / apps / your-favorite-buzzword are at least overly optimistic and "blinder Aktionismus" (*), if not naive, detachted from reality, or fraudsters that just want to get some funding."

He gave almost a dozen different reasons. Among them: "Low adoption rates. Apparently even in technology affine Singapore, fewer than 20% of people installed the app. That does not even mean they use it regularly. In Austria, the number is apparently below 5%, and people complain that it does not detect contact… But in order for this approach to work, you will need Chinese-style mass surveillance that literally puts you in prison if you do not install the app."

On "Trust" he said: "In Germany, the app will be operated by T-Systems and SAP. Not exactly two companies that have a lot of fans… SAP seems to be one of the most hated software around. Neither company is known for caring about privacy much, but they are prototypical for "business first". Its trust the cat to keep the cream. Yes, I know they want to make it open-source. But likely only the client, and you will still have to trust that the binary in the app stores is actually built from this source code, and not from a modified copy. As long as the name T-Systems and SAP are associated to the app, people will not trust it. Plus, we all know that the app will be bad, given the reputation of these companies at making horrible software systems…"


"Hours ago Britain said masks would become obligatory inside stores (effective 10 days from now), which is actually quite reasonable and not privacy-infringing. If anything, masked people are more difficult to track from cameras (with or without human labour to assess the footage)."Lastly he noted that "Iceleand, probably the country that handled the Corona crisis best (they issued a travel advisory against Austria, when they were still happily spreading the virus at apres-ski; they massively tested, and got the infections down to almost zero within 6 weeks), has been experimenting with such an app. Iceland as a fairly close community managed to have almost 40% of people install their app. So did it help? No: "The technology is more or less … I wouldn't say useless […] it wasn't a game changer for us.""

Surveillance or data-hungry cults will of course promise us solutions -- ones that involve massive compromises that bring about no real solutions. We hope to publish more to that effect in weeks to come. Hours ago Britain said masks would become obligatory inside stores (effective 10 days from now), which is actually quite reasonable and not privacy-infringing. If anything, masked people are more difficult to track from cameras (with or without human labour to assess the footage). I'm all in favour; the liberty lost by enhancing collective health is a lot less than the liberty lost to face recognition.

For those who think privacy does not matter much anyway, do read this article from figosdev. ⬆