01.01.11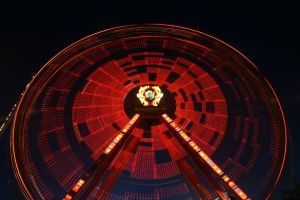 Summary: Pivot is said to be dead or on its death throes while Massive officially dies this week
MICROSOFT has had around 60 products/divisions/teams die in recent years. It's a real apocalypse, but one has to step back and take an overview to recall everything which was cancelled and then faded out of memory. Microsoft hardly has new products anymore. Killing Windows Mobile and then (re)naming something new "Windows Phone 7″ won't really qualify as a new product as it's more of a substitute.
Anyway, today we wanted to update our decent record of dead Microsoft products by adding to it Microsoft Pivot, which is said to be dead:
Over at the "Internet Evolution" blog, Rob Salkowitz talks about that fun little piece of Microsoft Technology 'Pivot' that first appeared around a year ago. It's a neat interactive way to view data that shows a lot of promise, but hasn't really materialized in any large way. He wonders why, and breaks it down to the fate of Microsoft's LiveLabs division.

LiveLabs was insulated from Office groupthink and politics, but also from the unit's enormous clout as Microsoft's cash-cow. Consequently, LiveLabs proved a real-life demonstration of the cartoon where the mad scientist comes out of his lab and says, "Eureka! The experiment is a success! Unfortunately, the subject died."
Further semi-confirmation can be found here although Microsoft usually finds tricks to 'merge' products and pretend they never died (we wrote about this spin pattern approximately a week ago and gave some examples):
I was recently pointed to this Microsoft Silverlight keynote, featuring a demonstration of its Pivot data visualization technology (around 1:19). I do a lot of work with Microsoft, but I have next-to-nothing to do with Silverlight; I could barely tell you what it does. However, I've done lots of work on "future of information work" planning and strategy, particularly around the vexing issue of information overload and data visualization. Pivot represents the most interesting innovation I've seen along these lines, from Microsoft or anyone else for that matter.

Pivot, which was positioned as a reinvention of the Web browser when it debuted in 2009, is now PivotViewer, a Silverlight app that enables end users to instantly build custom visualizations of dynamic datasets. By organizing the data visually, it lets you discover relationships at a glance that would ordinarily take hours of number-crunching. You can also slice, dice, zoom, and scatter the data, even as it's updating from a remote Website or server.
The demise of Silverlight contributed greatly to this. There was subsequently damage control and more Silverlight abandonment even by Microsoft, with high likelihood that Netflix is next to abandon Silverlight.
Another failure we did not cover quite so well at the time is the implosion of Massive, which is more than just a product. There are still some uncovered articles about it, e.g. "Microsoft to retire Massive in-game ads brand by year end" (that would be now), "Microsoft shutting down Massive", and "Microsoft Confirms Massive Closure" (here too). That's not quite it. The next few posts will cover some more Microsoft products that die quietly. █
Permalink
Send this to a friend