01.03.11
Gemini version available ♊︎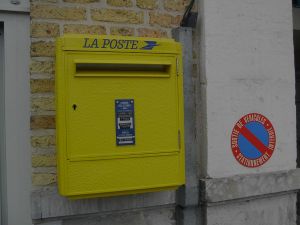 Summary: Hotmail has another "empty inbox" syndrome, it suffers more downtimes, and it is losing users as a result, leaving Microsoft's hopes hinged in part on Facebook
HOTMAIL used to be the leader in on-line E-mail and Microsoft bought it to merely acquire a position as market leader, only to take it nowhere over the years. Yahoo! took the crown only later to be taken down due to corporate hijack by Microsoft (more on that in a later post).
The latest example of Microsoft giving people reasons to abandon Hotmail is this report of Hotmail boxes showing up empty in the new year. To quote IDG: "The ring of the new year has come with an unpleasant surprise for some users of Microsoft's Hotmail service. According to multiple postings on Microsoft's official support forum for Windows Live, a number of users are reporting that their entire Hotmail accounts have been completely deleted without warning."
Even Neowin wrote about it based on a link that was sent to us this morning (some separate readers told us about it and we always appreciate such pointers). Here is what Tim wrote in OpenBytes: "It's being reported that some Hotmail users are complaining that their Hotmail has disappeared from their inbox. As if people hadn't already lost a little faith in cloud storage and Microsoft products (after Kin Studio is announced by Verizon to be shuting down) then disappearing mail may very be the final straw to have them looking to other providers."
"The Hotmail brand has been varnishing since Microsoft took over, filled the service with ads, failed to deal with spam, and forcibly moved it to Windows for no reason other than that it's Microsoft's (which also means more regular downtimes)."But wait. That's not all. A month and a half earlier there were downtimes too, as we regularly cover (people notice Gmail downtimes a lot better because it's a service that journalists actually use).
Microsoft seems to be running out of ideas. It tried a site overhaul, but nothing has been said by Microsoft about the outcome (no raves), which probably means that apart from all the resultant errors and complaints, signup rates are still rather poor. The Hotmail brand has been varnishing since Microsoft took over, filled the service with ads, failed to deal with spam, and forcibly moved it to Windows for no reason other than that it's Microsoft's (which also means more regular downtimes).
3 weeks ago it was reported that Microsoft's Hotmail team sought help from Reddit after Microsoft had paid Reddit for promotion of its products [1, 2]. Here is how one news site put it:
Hotmail team members appealed to the community of news aggregation site Reddit.com by posting an "ask-me-anything" thread today, where users can come in and basically ask questions about the service and get feedback from the Hotmail team.
The Washington Post, which very recently got rid of Melinda Gates (more on that in a separate post), has posted this long story of a person who dumps Hotmail and explains his reasons e.g.:
Somewhere along the way, Hotmail changed. I'll be the first to admit that I changed, too. When I asked Hotmail whether it was okay if I started seeing other free e-mail services, she said she didn't mind. So I grabbed one from Go.com, another from Yahoo, and a second Hotmail address for Slate-related business. I flirted with the Outlook Express client, and much later Thunderbird. I even picked up an MSN address, technically a paid service but comped because Slate was then owned by Microsoft. Like all relationships, Hotmail and I had devolved into a love-hate-coexistence groove. I hated the fact that Hotmail put limits on how many e-mails I could store without paying. I hated the limitation on the size of files I could send. I suspect that Hotmail hated me because I wanted all she provided and more but wasn't willing to pay.

The beginning of the end came in mid-2004, when I wheedled an invitation to Gmail. Google's Web mail service wasn't about limits. I've saved practically every e-mail I've gotten on my Gmail account and have never come close to hitting my maximum. It's not like I ever fell in love with Gmail – even though I got two accounts there, too. I just compartmentalized. I reserved my Hotmail account for online shopping and software registration. I've got a million electronic receipts there, and I didn't want to bother changing my Amazon, Netflix, Go Daddy, Borders, Napster and iTunes accounts to a new address. So I stayed, rationalizing my unhappiness. I'll bet the same has happened to you, too. They get their hooks into you and you can't break free.

Why was I unhappy? Hotmail, after all, had done a lot for me and never asked for much in return. Well, I just came to like Gmail better. It was svelte and fast and easily searchable, while Hotmail was not. Also, Hotmail kept putting on weight with all of its new features – features that I didn't want. It also went through a bewildering set of name changes that spoke directly to its self-esteem problems: Hotmail became MSN Hotmail and then Windows Live Mail and then Windows Live Hotmail. Who do you think you're fooling, Hotmail? We all know you're the same broad we met back in 1996.
To Microsoft, Facebook is like Hotmail 2.0, so not all hope is lost. See the recent articles titled "Microsoft friends Facebook in their battle with Google" and "Facebook and Microsoft email vs Google Gmail?"
There is a lot more to be said about that and we'll be writing more about Facebook's relationship with Microsoft in the coming days (there's a post draft already, one among 30 or so). █
Permalink
Send this to a friend