07.05.10
Gemini version available ♊︎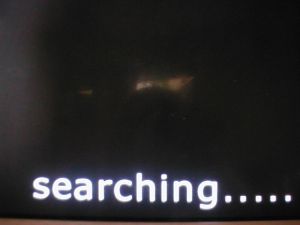 Summary: Despite wasteful marketing, Microsoft is unable to expand on the Internet (unless one relies on Microsoft-sponsored sources like comScore)
MICROSOFT has been losing over $10 billion on the Web, according to some conservatives estimates. Microsoft can only tolerate these losses because of cash cows, but they too are suffering and Microsoft has growing debt. According to one report, Microsoft's co-called Web portal/community is just a load of spam.
SOFTWARE FLOGGER Microsoft has admitted that its Spaces service was too full of spam to be considered in its review of Windows Live.

Spokesman Tony East said that the Vole did not make many noticeable changes to the service during the revamp and this was because Spaces has a spam problem.

Microsoft has been experimenting with ways of purging spam from Spaces and Hotmail, he said.
What a bunch of hypocrites. As we explained before (and as comScore finally admitted last month), Microsoft is spamming sites with fake search engine queries that make it seem like people are using Bong [sic], the world's first 'search' engine that has brainwash requirements as part of the algorithm.
"Another 'analyst'/metering firm which is paid by Microsoft is Net Applications."For those who don't know, comScore is paid by Microsoft [1, 2, 3, 4, 5, 6, 7, 8, 9, 10] and it usually shows the opposite of what everyone else is showing, especially companies that are not paid by Microsoft. Another 'analyst'/metering firm which is paid by Microsoft is Net Applications. We'll come to it in a moment.
First, let's consider this new timeline that sheds light on Microsoft's enablement of tyranny [1, 2] using its so-called 'search' engine.
14 June 2005: Microsoft agrees to censor its blog writing tool, called Spaces, on MSN China.

[...]

15 February 2006: Yahoo, Microsoft, Cisco and Google are criticised in a US congressional hearing for giving in to pressure from China to censor their web.
And it was only months ago that Microsoft was accused in the US Senate of "enabling tyranny". It happened when Google left China and Microsoft continued to support oppressors. Microsoft gets no respect on the Web and one shouldn't be shocked by it. People generally distrust Microsoft. Who would turn to Microsoft the monopoly abuser searching for answers? Not many people as it turns out, despite marketing. Microsoft is spamming Web sites to give the illusion that people use Microsoft for search, but not even the Microsoft-sponsored Net Applications can report growth:
June was not a big month for Bing, and according to the latest figures from Web analytics firm Net Applications, it's barely any further ahead than when Microsoft rolled out.
It's the same Microsoft-sponsored firm which many sites treat as an authority in the area of operating systems market share. They don't question the source, not even when it comes to browser market share:
They don't really gain Web browser market share. A firm that Microsoft sponsored claims it, but it's contradicted by other firms that Microsoft does not pay. Nonetheless, these claims which offer no access to the raw data or even the methods got some of Microsoft's boosters excited. Microsoft booster Marius Oiaga shows that Microsoft is still spreading gifts to promote Bong [sic], having recently called off the notorious bribes programme.
According to the news, Microsoft's hijack of Yahoo! got it an alliance that extents to ads.
Microsoft has posted some FAQ's and their respective answers in an update on its Search Alliance with Yahoo.
The Yahoo! management "is nuts," according to BNET:
Yahoo (YHOO) plans to spend $3 billion on a three-year stock buy-back. I have one question: Is the management team nuts, or are they and major investors just so greedy that a short-term uptick in share price is worth undermining the company's operations and strategy?
Here is the press release and some resultant news coverage:
Watch what Yahoo! does to the Linux-based Android:
Yahoo! wants to compete against Google on phones that run Android. It may seem like a sign of autonomy, but actually it's a route to Microsoft datacentres (there is a search button in the picture of that third article). This whole addon is too close to Microsoft, so it's better off avoided. It's really a shame that Google monogamy is what one is left to promote, but as soon as Microsoft took control of Yahoo! it was obvious that a third option was doomed. The "not Microsoft" option here is Google (or Wolfram|Alpha) and there is no Free software option available for search. Not quite yet anyway. █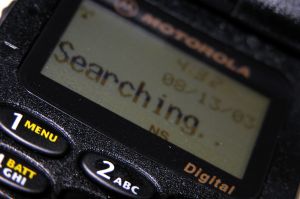 Permalink

Send this to a friend