01.29.13
Gemini version available ♊︎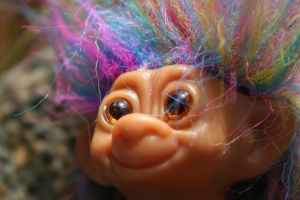 Summary: Patent troll pretends to have products
A few days ago we wrote about a patent bully which looked not like a patent troll. A patent trolls expert corrects those who exempt the troll from its deserved status by writing:
Anyone who visited Soverain Software's website could be forgiven for believing it's a real company. There are separate pages for "products," "services," and "solutions." There's the "About Us" page. There are phone numbers and e-mail addresses for sales and tech support. There's even a login page for customers.

[...]

Soverain isn't in the e-commerce business; it's in the higher-margin business of filing patent lawsuits against e-commerce companies. And it has been quite successful until now. The company's plan to extract a patent tax of about one percent of revenue from a huge swath of online retailers was snuffed out last week by Newegg and its lawyers, who won an appeal ruling [PDF] that invalidates the three patents Soverain used to spark a vast patent war.
The bottom line is, "we've been hit by companies that claim to own the drop-down menu, or a search box, or Web navigation. In fact, I think there's at least four that claim to 'own' some part of a search box." █
Permalink

Send this to a friend