03.12.13
Gemini version available ♊︎
Forcing payments to Microsoft upon shipment of every device, including many Android devices (patent extortion)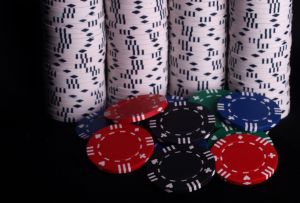 Summary: Microsoft and its tax mischiefs continue to worry some who recognise that Microsoft does not pay tax, collects taxpayers' money, and now puts Windows tax on hardware by interfering with the process of hardware assembly, with help from UEFI
Following Microsoft's evasion of tax in Denmark, adding to what we already knew, Reuters got linked or cited by many more sites, not just news syndicators that stated "Denmark wants Microsoft to pay $1 billion in back taxes in one of the biggest tax cases in the country's history, local media reported on Monday."
Microsoft has been embezzling and stealing a lot of tax money in other ways, e.g. with government contracts. A lot of dirty tactics get used there and fines are not enough to act as a deterrent.
Microsoft has another form of tax which is the OEM tax. Almost every new PC comes with Windows tax and Microsoft pressures OEMs to embrace UEFI now. The president of UEFI wants more OEMs in this scandal and he says:
For Windows 8, Microsoft required OEMs (original equipment manufacturers) to support Secure Boot in their machines. This immediately created a problem for other operating systems, most notably Linux-based ones, that many users routinely install on machines in place of Windows. Many viewed Microsoft's embrace of Secure Boot as anticompetitive behavior because it makes it more difficult for users to install other operating systems on a machine with Secure Boot enabled.

IDG News Service spoke with the UEFI Forum President Mark Doran, who is also an Intel senior principal engineer, about what UEFI does, how Secure Boot works, and the reaction that Microsoft has gotten from its use of UEFI.
Ignoring ARM systems and all kinds of exceptions, he says: "If you read the requirements Microsoft published on what it takes to build a platform that is ready for Windows 8, it actually specifies that an end user must be able to turn off Secure Boot as a feature. The vast majority of general-purpose platforms that have Secure Boot have a way to disable that. And many have a way to install new keys. So when you get one of these things, you have a choice."
"Vast majority" is not all and he does not give numbers. So many machines are shipped as Windows-only and Microsoft-controlled. This is not a legal way by which to tax PCs and someone in European regulation agencies should step in. Microsoft should not be allowed to bake Windows into silicon and CMOS (or equivalents). █
Permalink

Send this to a friend