02.03.14
Gemini version available ♊︎
Microsoft in trouble with the Bermuda Supreme Court over dodgy Microsoft subsidiaries or affiliates (shells)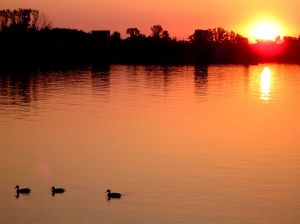 Summary: The first sale doctrine is under threat because Microsoft is suing, showing every company out there that Windows is just rented whereas GNU/Linux is shared to be owned; Microsoft's financial misconduct is meanwhile showing why Microsoft is running amok
Microsoft, which is reporting (but spinning) losses, must be critically desperate for cash. Government subsidies (via the NSA with its black budget for instance) seem to be drying up, especially now that major clients like the UK government say they will turn to Free software (see coverage from Red Hat [1] and the Linux Foundation's Andy Updegrove [2].
Also, we are reminded that not only Bill Gates is a systematic tax evader who pretends to give while hoarding lots of additional money [3] (Gates hoarded an additional ten billion dollars or so last year alone). Microsoft, which is still controlled by Gates (its biggest shareholder), is continuing its tradition of crime. Based on this news from Bermuda and from Ireland, "Three Bermuda Microsoft subsidiaries or affiliates are being investigated by another country for their various tax dealings on the island.
"According to filings at Bermuda Supreme Court, Flat Island Company, RI Holdings, and Round Island One are all the subject of a tax inquiry."
To quote the Irish press: "A foreign government has requested Bermuda to investigate three of Microsoft's subsidiaries in the Caribbean nation that are in effect Irish offshore shell companies linked to the software giant's companies in Ireland, and are used for corporate tax avoidance and maybe evasion.
"The OffshoreAlert newsletter services picked up this information from a handwritten record that had been inadvertently made public by the Bermuda Supreme Court two weeks ago. The information was published this week in the United States by The Huffington Post.
"The government of Bermuda was responding to a Tax Information Exchange Agreement (TIEA) request (the foreign government wasn't identified), which is part of an international monitoring system, established by the Organisation for Economic Cooperation and Development (OECD), which Bermuda assented to in 2005."
In addition, asks iophk: "What about that bribery scandal from last year? That too seems to have been brushed under the rug." We covered it before (Ballmer fled around that time) and it suggests that Microsoft is bribing governments in a high number of nations, basically getting government contracts using crime and corruption. We wrote about it in relation to deals with the British government, too.
As we noted some days ago, Microsoft spends more than it makes, so aggressive tactics like patent extortion and shakedown against hardware companies only make sense. It is becoming clearer that companies should refurbish with GNU/Linux, never Windows, as Microsoft is getting more aggressive. According to this report, "Microsoft sues Urbandale company over alleged counterfeit software," but it's not really counterfeiting.
As Ryan explained in our IRC channels: "Microsoft has sued a computer store that was selling refurbished laptops that came with a Windows Vista license, which had been re-imaged with the same version of Windows Vista that they came with. Microsoft claims that exercising your rights under the First Sale Doctrine is "counterfeiting software". In other words, everyone that is selling their old computer and keeps Windows on it for the next owner is doing the same thing that this company did. Microsoft says you have no right to do that, which flies in the face of Supreme Court precedent. (It's the same as selling a used book or a used CD, which is totally legal.) I'm not suggesting that it's good to give someone else a copy of Windows. It's better to give them software that respects their freedom, such as GNU/Linux. Nobody has ever been sued for "counterfeiting" GNU/Linux, because software counterfeiting is impossible, and everyone has the guaranteed right to share it under the terms of the GNU General Public License."
Microsoft, in light of such developments and serious investigations of fraud and bribery, is not a company, it's a crime syndicate with connections in government — connections so strong (even with those above the law, such as the NSA) that it's allowed to get away with almost everything as long as it facilitates those who are above the law and also work for the state (Microsoft even does this in Russia, helping to crack down on activists and spy on Skype users).
It is time to stop treating Microsoft like just another company. It clearly is not. Microsoft's is every tyrant's best friend. There is more discussion about Microsoft's attack on technology rights in the thread "Microsoft sues a company for exercising their rights under the first sale doctrine."
The FSF is again promoting its campaign against Vista 8. Below is the link that says more about it [4]. In terms of sales, Vista 8 is a major failure (some say worse than Vista with its DRM 'innovations') and the FSF's letters to many companies can be clever advocacy, so let's hope it will prove to be effective. If only the FSF used the crime angle more frequently against Microsoft… █
Related/contextual items from the news:
It was ten years ago that the CIO of Massachusetts rattled the desktop world by announcing that the Executive Agencies of the Commonwealth would henceforth license only office suite software that complied with the OpenDocument Format. The shock waves that followed were attributable to the fact that while the open source OpenOffice office suite was built around that standard, the dominant product – Microsoft's venerable Office suite did not.

The top individuals on the 2013 Forbes 400 list are generally believed to be makers of great companies or concepts. They are the role models of Paul Ryan, who laments, "We're going to a majority of takers versus makers in America." They are defended by Cato Institute CEO John A. Allison IV, who once protested: "Instead of an attack on the 1 percent, let's call it an attack on the very productive."

But many of the richest Americans are takers. The top twenty, with a total net worth of almost two-thirds of a trillion dollars, have all taken from the public or from employees, or through taxes or untaxed inheritances.

Windows 8 is officially a flop. Despite attempts to force people to use the operating system by shipping restricted boot on new Windows 8 tablets and phones (not to mention a record smashing advertising budget), sales have been sluggish. What we have here is our best opportunity yet to help people give up Windows in favor of an operating system that respects our freedoms to choose, share, change, and view the code we use to conduct our digital lives.
Permalink

Send this to a friend