06.18.15
Gemini version available ♊︎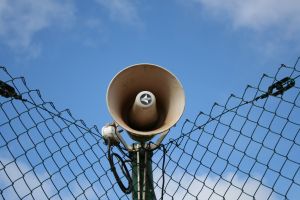 Summary: Many Free/libre software-hostile articles from IDG (worsened this past week) exploit public miscomprehension or misunderstandings about computer security
TECHRIGHTS readers are advised to treat with great caution the output of IDG, perhaps the biggest network writing in a variety of languages about technology on the Internet (the paper publications of IDG are mostly defunct by now).
Readers may still recall the regular FUD from Sonatype [1, 2, 3, 4, 5], a firm which is not itself anything like a Free software firm but sure likes to talk about Free software (negatively). Sonatype's shameless and self-promotional talking points are now being masqueraded as media articles (in the IDG network) and for extra FUD they are reposted it in many sites of IDG, even rarely-accessed ones. It smacks of misuse of media resources. They are also modifying the headline for extra reach (SEO in the news aggregators) with this same FUD that is based on/derived from a self-promotional Sonatype press release.
"If Edward Snowden's NSA and GCHQ leaks taught us anything, it's that proprietary software is not secure and Free software should not tolerate proprietary blobs or hardware (e.g. in hard drives)."Sonatype should issue/produce a study on how many proprietary systems are not being patched. Or worse: say how many don't get fixed by the vendor; how many bits of proprietary software have severe flaws with never even fix issued? How many flaws are not being revealed to the public? See how Microsoft admits hiding flaws. What about back doors (intentional flaws)? Abandoned software with secret code is almost guaranteed to be Swiss cheese. These debates are mostly missing from corporate media. Only yesterday security guru Bruce Schneier wrote: "One of the biggest conceptual problems we have is that something is believed secure until demonstrated otherwise. We need to reverse that: everything should be believed insecure until demonstrated otherwise."
Glancing at another IDG piece from the past few days, it looks like there is agenda, maybe the editor's or publisher's (Microsoft and Apple are big clients, e.g. with advertising and IDC contracts). The piece is a one-sided attack on Free software security; flaws in Free software aren't any worse (or more in quantity) than in proprietary software, developers are just not hiding them. That's not hard to understand, is it? IDG likes to promote this 'New Illusion' of Free software being not secure (part of the latest FUD wave/strategy), using bugs with "branding" [1, 2, 3], irrespective or real severity.
If Edward Snowden's NSA and GCHQ leaks taught us anything, it's that proprietary software is not secure and Free software should not tolerate proprietary blobs or hardware (e.g. in hard drives). Don't let IDG change the consensus. Surely IDG has the budget to hire some technical journalists who can challenge myth makers, but would that ultimately suit the agenda and appease existing customers? █
Permalink

Send this to a friend