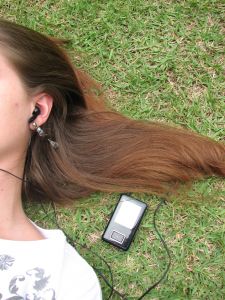 Summary: The companies behind the Linux-powered MeeGo and the Linux-powered WebOS are occupied by friends of Microsoft (CEO positions), but what will they do in the face of the Linux-powered Android?
IT increasingly seems like Microsoft's Elop (a former president) will have Microsoft and Nokia wed each other, just like we feared. As a recap of previous posts about this issue, consider:
Engadget
has the headline
"Nokia, Microsoft announcing partnership next week, possibly involving Windows Phone 7?"
This time around, it's said that Microsoft will be the partner announced on the 11th -- and though Nokia's uptake of Windows Phone 7 would be the obvious strategic shift, it's important to note that these companies have actually partnered before with pretty trivial consequences for the market; it's entirely possible they could be ramping up to do that again, sharing apps and services between Windows Phone 7 and Symbian / MeeGo. We doubt it, but it's within the realm of reason.

[...]

First off, the elephant in the room: recently-appointed CEO Stephen Elop comes from Microsoft on good terms and has clearly been given marching orders to take Nokia in a new, more profitable direction; the Symbian Foundation's gutting happened on Elop's watch, for example, and he just hinted a few days ago that joining an existing ecosystem could make sense.
These two companies signed some of their previous deals around communication applications and a sub-notebook (which never seemed to materialise really). It will be interesting to see what their announcement will be all about. In any event, the fact that they partner shows what a disastrous entryism we have here. Another company which builds phones with Linux is HP, which is run by Apotheker (a former Microsoft ally [
1
,
2
,
3
]). He became CEO and Hurd bought some Linux-related assets before he was ousted [
1
,
2
,
3
,
4
]. What will Apotheker do with that? Well, first of all he
"asks employees to get rid of iPhones"
. We don't know what comes next. Will they all be pressured or maybe forced to use WebOS-powered phones (with Linux)?
At the end of the day, all those ownership changes and cases of entryism should bother everyone involved. SCO too is said to be
passing its business to another company
:
In an email, SCO today (Friday) informed its partners that UnXis Inc. was chosen as the successful bidder for SCO's Unix software business on 26 January. The slightly convoluted phrasing is probably due to SCO's current reorganisation under Chapter 11. On 16 February, the transaction is to be submitted for approval to the bankruptcy court where SCO's case is pending. The email also quotes Hans Bayer, SCO's Vice President Worldwide Sales, as saying that "We are delighted that after years of shifting targets, that under the UnXis ownership, we now will be prepared to create a truly customer driven, fully supported, open systems platform for high reliability enterprise computing".
We have already mentioned UnXis in the following old posts:
It is worth seeing what it all leads to. Microsoft is sometimes
compared to a cult
and whatever helps Microsoft make a profit -- even if these are lawsuits against Android (lawsuits from former Microsoft employees) -- cannot be ruled out. One need not look far to see how the
Gates Foundation
, for example, sometimes promotes Microsoft directly in all sorts of ways. It's not as though Microsoft's history lacks examples of dirty tricks and entryism, or even payments to SCO which sued Linux.
⬆