Axing FOSS at Novell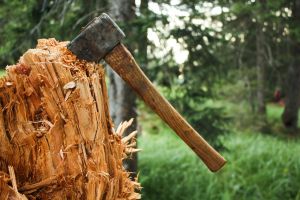 Summary: OpenSUSE still neglected by AttachMSFT, which is not too shocking given lack of commitment to Mono
BEING a site that specialises in Novell and SUSE (I myself was a SUSE user for a long time and also a contributor to the community), we will carry on tracking the company's assets for a long time to come. The patent deal with Microsoft is set to expire in January, so that is likely to be interesting. Over the past couple of months we wrote about AttachMSFT and OpenSUSE (not the same as SUSE) [1, 2, 3, 4, 5, 6, 7, 8, 9], noting that AttachMSFT refrains from expression its commitment to OpenSUSE by properly naming it. AttachMSFT keeps talking about SUSE and one blogger says this week that "[w]hat Nils Brauckmann didn't say [is that] for SUSE to grow openSUSE must shrink". For those who do not know, Brauckmann is the new head of SUSE [1, 2]. The blogger writes:
I have broken the last statement into 3 paragraphs to make things easier to understand.

The action taken by Attachmate so far implies they want to make SUSE a strong and successful competitor, splitting it from Novell, dropping Mono, as Nils stated they want to sharpen their focus on SUSE.

But how can SUSE be successful or maximize its revenue when its strongest competing product is openSUSE?

openSUSE is more than a community project, it is a strong and free alternative to SUSE Enterprise and for that reason those who are interpreting the last statement (I have broken into three) as saying SUSE will continue to support the openSUSE project with the same commitment as Novell could be in for a shock.
Steven J. Vaughan-Nichols, a longtime fan of SUSE and sympathiser of Novell (this is not intended to seem like an insult), is
overly optimistic
and so is
Groklaw
, which has an interest in SUSE/UNIX persisting at Novell, due to SCO litigation. Whether OpenSUSE will survive or not, we will probably know in the coming months. On a more positive note, Vaughan-Nichols has this
article/column about "Windows business desktop dying"
. Very good analysis. To quote:
Once upon a time, you couldn't get fired for buying IBM. We all used to use Internet Explorer. And today, many of us still think that Windows is the only business desktop. But just as IBM and IE are no longer unassailable, I think the days of the Windows business desktop hegemony may be numbered.

No, I don't think my beloved Linux is finally going to become the desktop of choice. What's going to start to loosen the Windows desktop stranglehold is a combination of factors.

First, there's the rise of tablet and smartphone business computing. IT may not like having to support iPads and Android phones, but guess what: Users don't care. Business users in industries such as pharmaceuticals are grabbing iPads almost as fast as Beijing Apple Store shoppers.
Vaughan-Nichols is not alone with those eulogies. Salesforce, which was extorted by Microsoft using patents last year,
has its CEO compare Microsoft
to
Zune
, which almost became synonymous with failure.
Salesforce chief Marc Benioff squared off against Microsoft in an earnings call late last week that boiled Microsoft's more recent failures to a single method. Calling it the "Zune strategy," he argued that Microsoft kept repeating the strategy it took with its self-designed but largely unsuccessful MP3 player, expecting different results. Along with failing to topple Salesforce's Sales Cloud with CRM Dynamics, Microsoft had tried to push Windows tablets and the Zune as iPad and iPod rivals without having anything special beyond the brand name and price.

The Zune strategy is "the concept that they can take a proprietary, undifferentiated offering at a lower price and somehow make an impact on a high-value, highly differentiated product that's loved by customers," Benioff said. "Customers continue to want visionary products that give them a competitive advantage, not the me-too Zune-type products locking them into these old, proprietary, desktop-driven platforms that are dying off."
What else is dying while trying to adapt for "iPads and Android phones," as mentioned by Vaughan-Nichols? Mono. Well, despite a new company forming, the team is not staying. It'll shrink as some of the financing for the company comes from Miguel himself, which does not sound particularly promising. There has been almost no work about Mono and Moonlight since the announcement of Trojarin [
1
,
2
] and one
interview with the 'Microsoft press'
. Based on the
Mono 'planet'
, Geoff Norton is leaving the team. To quote: "It's with a very heavy heart that I need to announce I won't be joining Xamarin. Working on Mono for the past 7 years has been one of the most intensly rewarding experiences of my life, and I'm extremely sad that I will not be moving forward with them. All of the hackers there are some of the brightest and best that I've ever had the luxury of working with. I wish all the guys at Xamarin the best of luck with their future, and I am confident they'll bring Mono to the next level."
So much for the future of .NET, eh? AttachMSFT
buries the project
.
⬆