Increased French militarisation of the EPO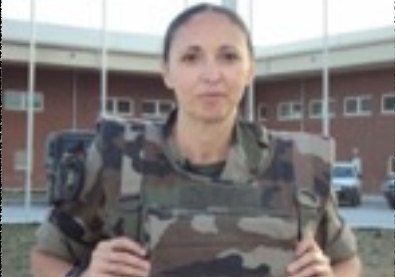 Summary: Echoing Parisian trends, the EPO is promoting someone from the French secret services, who served in Afghanistan (and some say has distant connections to Control Risks)


THE EPO clearly isn't an ordinary institution. It has become a den of intimidation and abuse. The intimidation and abuse come from the management, so it's a top-down thing, not some kind of uprise or revolt from the bottom.
The previous post
highlighted the EPO's departure from the rule of law (due process for instance). The priority at the EPO these days isn't granting patents but bullying critics, even
outside critics
.
"The priority at the EPO these days isn't granting patents but bullying critics, even outside critics."Not too long ago we mentioned Lefèvre's role in the notorious Investigative Unit, or I.U. ("gestapo" is what some people call it internally because of its methods [1, 2, 3, 4, 5, 6]). She was also involved in a so-called 'communication campaign', which was basically propaganda intended to pretend that EPO staff is generally happy (even though almost everyone is not).

In the last part of our series about Elodie Bergot and Gilles Requena we mentioned how Lefèvre was likely to be appointed to a certain high role and how right were our sources! "As seen today on the EPO intranet," a source told us, there is now "an update on the incredible careers of two extremely bright and gifted ladies..." (the second one being Bergot, c/f part one, part two, part three of "EPO: It's Like a Family Business").

Our source joked: "How many others applied for the director post? If any, were they invited to Ms. Lefèvre's directorate for an interview, or did the Investigation Unit pay them a visit for an in-depth, on-the-spot check of their qualifications?"

Well, the appointment was announced by none other than Željko Topić, whose history crushing people whom he doesn't agree with we covered here last week.


Home->Organisation->DG4->The Vice-President->Announcements->2015

New Director in PD 4.3

08.12.2015

New Director HR Strategic Support and Change Management

I am pleased to announce the nomination of Ms Nadja Lefèvre as new Director HR Strategic Support and Change Management with effect from 1 January 2016. Directorate 4.3.0 HR Strategic Support and Change Management combines the units internal Communication, Conflict Resolution as well as Administrative Services for Social Dialogue. Ms Lefèvre's previous role as Advisor to PD 4.3 will be taken over by Ms Najoie Sayeh-Bourgeois, currently HR Partner.

The DG 4 management team and I welcome Ms Lefèvre and Ms Sayeh-Bourgeois to their new roles and wish them every success in their new functions.

Željko Topić Vice-President DG 4

08.12.151 Author Željko Topić - Vice-President DG 4
What a splendid promotion. It's not even a surprise at this stage. Team Battistelli is moving further up while its opponents are in the process of ejection.
"The office told WIPR the unit consists of six members: three investigators, two support staff and one head of the unit."
--WIPRAccording to a new WIPR article about Thursday's expected protest (titled "EPO staff to hold third demo in as many weeks"), "the EPO is hiring an investigator with forensic specialities to join its investigations unit.

"The office told WIPR the unit consists of six members: three investigators, two support staff and one head of the unit."

They are expanding, based on these recent job advertisements. What's the pretext/excuse? Well, everyone who dares to question Team Battistelli is now "Mafia", "Nazi", "Sniper", or something along those lines. The aggressive management uses projection to basically characterise its exposers or critics as armed and dangerous.

Incidentally, SUEPO has just issued a statement titled "Countering the propaganda". In it, SUEPO states:


Management is alleging that some of its senior members received threats, inside and outside of the Office. A spokesperson for the EPO told WIPR that "EPO officials (senior managers but also colleagues at working level) are increasingly subject to personal attacks and undue exposure through blogs, flyers, and calls for violence".

If there have been individual threats, surely the Office will have acted directly against the culprit (and rightly so). But we have never seen a flier or a blog calling for violence. We wonder if such allegations are not fabricated to harness sympathy among staff and outsiders, at a time when senior management has (finally) landed under intense public scrutiny for their actions. No matter how much they try to portray themselves differently, (senior) managers are not the victims: they are the perpetrators of institutional violence, particularly violence directed against those who dare to express disagreement with certain policies.

Such cheap allegations discredit EPO staff. They call into question our integrity and are an insult to our dignity of honest employee. We do not deserve that. We are committed to seeking change through peaceful protest, negotiation, transparency, and the application of checks and balances - not through threats and intimidation.

Management should commit to the same.


We have been writing about this for well over a month and when asked by journalists too we told them that there was a fictional narrative being used by the EPO's management. It's a common strategy and it's potentially a defamatory strategy. We often find that, contrary to the EPO management's claims, it is actually the management which engages in a campaign of defamation.
⬆
"Most writers regard truth as their most valuable possession, and therefore are most economical in its use."
--Mark Twain